AAA in Atlanta has issued a series of winter weather driving tips ahead of the possibility of snow and ice in northeast Georgia this weekend.
AAA spokeswoman Montrae Waiters said they urge drivers to prepare their vehicles for an emergency. This is particularly important as the Federal Highway Administration reports nearly one in four weather-related vehicle crashes occur on snowy, slushy or icy pavement.
When it comes to specific winter weather tips, Waiters said the most important rule to follow is to stay off the roads unless it is a necessity.
If driving cannot be avoided, Waiters recommended keeping the following safety tips in mind:
Check traffic and weather conditions before driving.
Have a full tank of gas.
Wear a seatbelt.
Inspect tires to ensure they are properly inflated and have sufficient tread.
Do not use cruise control in precipitation and freezing temperatures.
Always travel with a cell phone and car charger.
Keep a snow shovel, ice scraper, jumper cable, flares, a flashlight, medicines, warm clothing and blankets in your vehicle.
Make sure washer fluid and anti-freeze are at proper levels.
Drive slowly and smoothly in case of black ice. Avoid sudden acceleration, braking, or steering.
Watch for icy surfaces on bridges and intersections.
Straighten the wheel and accelerate slowly if you get stuck in snow or ice. You can also use sand, traction mats or cat litter under the drive wheels to help avoid spinning the tires.
If your tires lose traction, continue to steer in the direction you want to go.
If you find yourself in an unsafe situation, contact local law enforcement.
Stay with your vehicle if you get stranded. If the engine can be started, run it only long enough to keep warm. Make sure the exhaust pipe is free of any obstructions such as snow.
If traffic signals are out due to a power outage, treat the intersection as a four-way stop.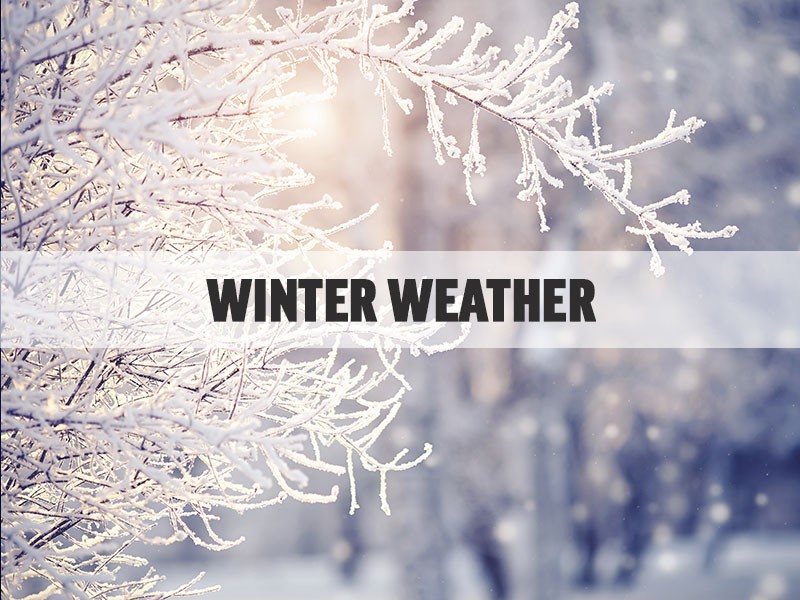 http://accesswdun.com/article/2022/1/1070321/aaa-follow-winter-weather-driving-tips-this-weekend