FLOWERY BRANCH – A plan to annex two adjacent parcels along McEver Road into the City of Flowery Branch, and then rezone the combined 25.46-acres to allow for the construction of a townhome development, is showing signs of life after a near-death experience a month ago.
Thursday evening the Flowery Branch City Council voted unanimously to approve first reading of the annexation requests and the rezoning requests of Fall Leaf Residential, LLC, and send it on to a required second reading and final approval on September 16th.
But that only came as the result of New Leaf significantly adjusting their site plan according to Rich Atkinson, Flowery Branch Director of Planning and Community Development.
"We did request some significant changes to the landscape and the number of units, and the applicant has met all those requests," Atkinson told council members. "So we definitely recommend approval of this project."
Just four weeks earlier New Leaf's application was before the city council and a motion was made to deny annexation into the city limits of Flowery Branch; that would have effectively derailed the development plan. The vote on the motion to deny was tied 2-2 until Mayor Pro Tem Joe Anglin cast the deciding vote, opting to give the developer one more chance to adjust his site plan.
Anglin said that night, that if the developer would agree to tabling his applications and reworking the site plan it might be more acceptable to members of the city council and the city planning staff when resubmitted.
Originally conceived in 2020 as a 173-townhouse community, Fall Leaf, LLC, dropped the number of units to 167 earlier this summer. Thursday evening the new plan submitted by the developer reduced that number even lower.
"We've eliminated all the homes that back up to McEver (Road)," Fall Leaf, LLC, spokesman Neal Hendee told city council members. "The existing tree cover and the buffer area along McEver and in the open space across from the amenity area will be left in its natural state…and that area will be enhanced where sparsely vegetated."
The new site plan brings the number of townhome units planned on the property to 152.
Still of concern to Anglin is whether or not a left turn lane into the community from southbound McEver Road would be constructed by Hall County. "That's going to be crucial," Anglin said. "There's got to be a dedicated left-hand turn lane to get into this…because we certainly don't want people stopping in McEver to turn left."
Hendee agreed to contact Hall County officials and address the issue of a left turn lane before the second reading of New Leaf's application and a final vote by the Flowery Branch City Council in two weeks.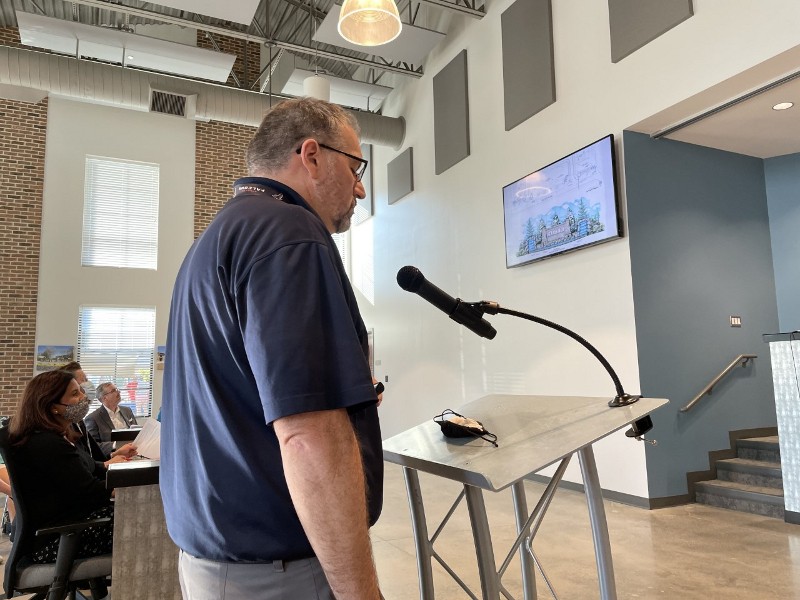 http://accesswdun.com/article/2021/9/1035535/developer-changes-site-plan-flowery-branch-city-council-likes-the-adjustment