David Autry and his associates go the extra mile to make their customers feel welcome each time they visit Autry's Ace Hardware.
"We have customers, but we prefer to call them neighbors," said Autry. "We see the same people in and out of here every single day and so they are truly our neighbors."
Located just off of Thompson Bridge Road, Autry's Ace Hardware is in a prime location to attract customers from Gainesville, Murrayville and even Dahlonega. However, Autry understands that a store's location is only a part of what makes it successful.
"What differentiates Autry's Ace Hardware is that when you come through the door, we run to our customers…we like to say we run to our customers instead of running away from them," said Autry.
In addition to providing a friendly and comfortable atmosphere, Autry said that each of his associates are trained through modules offered by Ace Corporate to know what products are best fit for a project. Many of the associates have also previously worked in construction or project management.
Autry's Ace Hardware carries the usual items seen at a hardware store, as well as premium items from brands like Big Green Egg, Weber and Benjamin Moore paint. The store also offers Stihl equipment that is gas and electric powered.
Surprisingly, Autry said that one of his most popular items is birdseed.
"The birds in Gainesville are the luckiest birds on the planet apparently," joked Autry. "We sell a ton of birdseed!"
Autry's Ace Hardware also offers free assembly and delivery of grills to homes within a 5 to 10 mile radius of the store. In addition, store associates will deliver landscaping items such as mulch and pine straw.
Unlike many other hardware stores, Autry's Ace Hardware features a gift shop tucked inside the left of the store. These items are geared more toward women, with goods such as jewelry, purses and clothing, but Autry said the men appreciate it, too.
"Men enjoy it as well because when Mother's Day rolls around or birthdays roll around, there's something here for the men to come in and get and we help them with those selections," said Autry.
Autry's Ace Hardware is not only a small business, it is also a family-owned business. Autry explained that each of the Ace Hardware stores are independently owned and Ace Corporate is not a publicly-traded company; Autry's Ace Hardware is owned by himself, his wife and their two daughters.
As the warmer summer months approach in Northeast Georgia, Autry said he and his associates are preparing for more people to visit the store. He said that this preparation includes making sure that the store is well-stocked and associates are knowledgeable about the products.
Aside from the day-in and day-out operations, Autry wants his store to be a place where people can come to feel comfortable and spend time with one another.
"Sometimes it's 'how do I fix x, y or z?' Or sometimes the conversation is about something that happened at church or school and they don't even make a purchase, which is just fine too because it's really just kind of a place where people come together," he said.
Although the store has only been open since November 2019, customers seem to already feel the generosity of Autry and his associates and compelled to pass it on to others. Autry said that last month, the store participated in a "round up the change" fundraiser, with all donations going toward Children's Healthcare of Atlanta.
When the fundraiser concluded, Autry's Ace Hardware was in top 10 contributing stores in the state.
"We were just the conduit, that has everything to do with kind of customers that we have and we just really, really appreciate it," said Autry.
Autry's Ace Hardware is located at 3540 Thompson Bridge Road in Gainesville. The store's hours are Sunday 11 a.m. to 5 p.m. and 8 a.m. to 6 p.m. Monday through Saturday.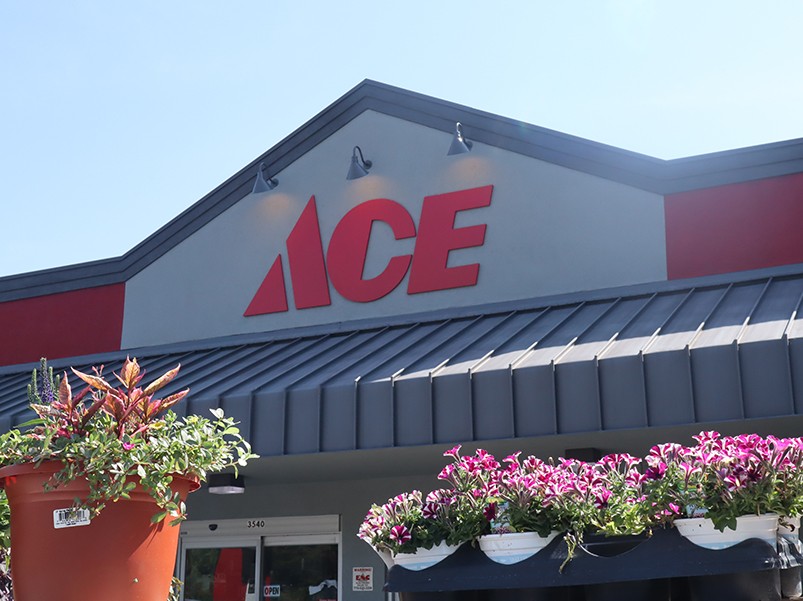 http://accesswdun.com/article/2021/5/1008461/small-business-spotlight-autrys-ace-hardware