The Region 7-3A All-Region baseball team was released on Wednesday.
White County's Jim Waits was named Coach of the Year after leading the Warriors to a third-place finish in the regular season. The Warriors' Jake Johnson was named Player of the Year as well.
Kyle Murphy of West Hall was named Hitter of the Year, while Jaret Bales of North Hall was named Pitcher of the Year.
The selections were made by the region coaches.
The first and second teams are listed below:
---
2021 Region 7-3A All Region Team
Coach of the Year: Jim Waits, White County
Hitter of the Year: Kyle Murphy, West Hall
Pitcher of the Year: Jaret Bales, North Hall
Player of the Year: Jake Johnson, White County
1st Team
Player, school
Tate Brooks, North Hall
Bryce England, Cherokee Bluff
Jace Bowen, North Hall
Eli Reece, North Hall
Jacob Vokal, Cherokee Bluff
Ben Jenkins, Cherokee Bluff
Jess Buckner, Gilmer County
J. Ben Haynes, White County
Dylan Kautz, Cherokee Bluff
Jay Johnson, North Hall
Harper Davenport, Lumpkin County
Bradford Puryear, North Hall
Baker Dyer, North Hall
Evan Chambers, White County
Braxton Beal, Cherokee Bluff
Hunter Brooks, North Hall
Caleb Reddy, White County
Braden Sims, West Hall
Clay Tyas, Cherokee Bluff
2nd Team
Gabe Wolfson, Gilmer County
Dylan Sargent, White County
Nate Bray, White County
Hunter Cooper, Lumpkin County
Caleb Childs, Lumpkin County
Sawyer Bearden, Dawson County
Brandon Cramer, Dawson County
Nick Mullinax, Dawson County
Justin Shaffer, West Hall
Tyler Maynard, West Hall
Will Brannan, West Hall
Alex Holman, West Hall
Ty Corbin, Cherokee Bluff
Landon Davis, North Hall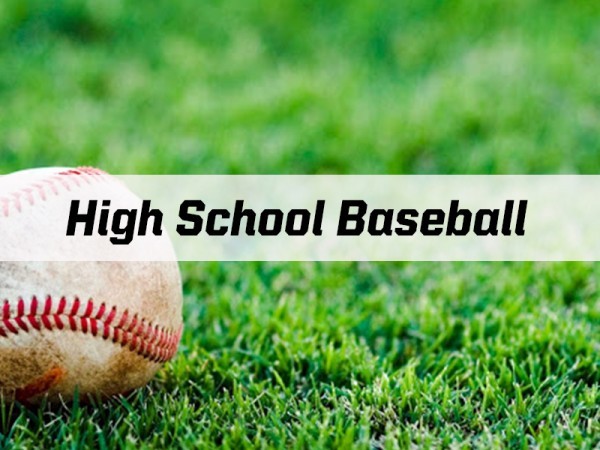 http://accesswdun.com/article/2021/5/1003047/baseball-region-7-3a-all-region-team