State officials have identified the two people who died when their home in Blairsville exploded Sunday morning.
Ralph Norris Wood, Jr., 78, and Peggy Wood, 77, were at their home at 307 Pauline Lane when the explosion occurred around 8 a.m., according to Insurance and Safety Fire Commissioner John F. King.
"This unprecedented blast left several homes in the area damaged," King said in a press statement Monday morning. "Due to the severity of the explosion, it could be up to several weeks before the cause is determined."
King said the house was 1,594-square-feet in size and was about 26-years-old.
The bodies of the victims have been taken to the Georgia Bureau of Investigation crime lab in Atlanta for autopsy.
The Insurance and Safety Fire Commissioner's Fire Investigations Division assisted the Union County Fire Department, the Union County Sheriff's Office and the Union County Coroner with the on-scene investigation.
Television stations in Atlanta and nearby South Carolina reported the blast from the explosion could be felt as far as 25 miles away.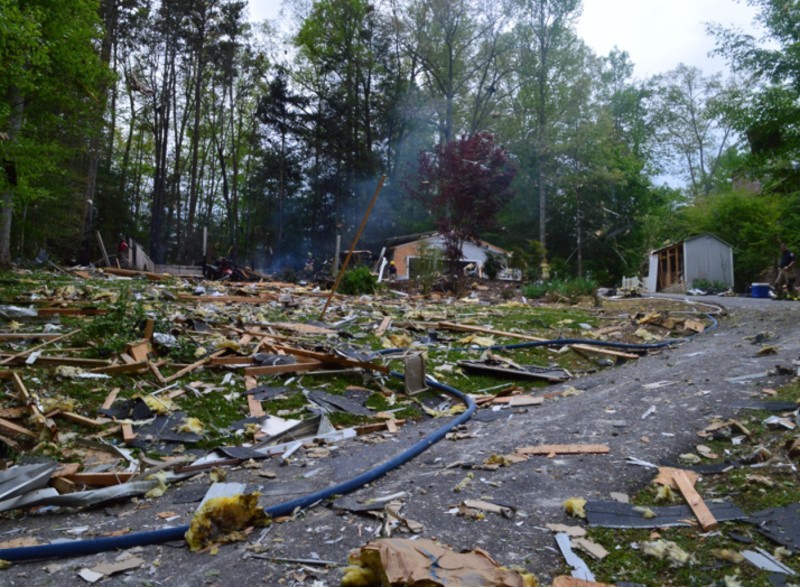 http://accesswdun.com/article/2021/5/1002166/elderly-man-woman-killed-when-house-explodes-in-blairsville