A domestic dispute in Dacula on Saturday ended in the fatal shooting of one of the family members.
According to a press release from the Gwinnett County Police Department, around 7:30 p.m. officers were called to a home on Overlook Hill Pass in Dacula about a person shot. They found an adult male with at least one gunshot wound. He was shot inside the garage of the home and was later pronounced dead.
The suspect fled the scene shortly after the shooting, but was later spotted on Auburn Road near Hog Mountain Church Road. They stopped his vehicle and took him into custody. The suspect has been identified as Vernell Cheneau, Jr., age 37 from Dacula.
Investigators believe that the shooting was a result of a dispute between the victim and the suspect. Cheneau is a resident of the home; there were several other family members inside the home at the time of the crime, as well.
Cheneau is being charged with felony murder, aggravated assault and possession of a firearm during the commission of a felony.
The victim has not yet been identified.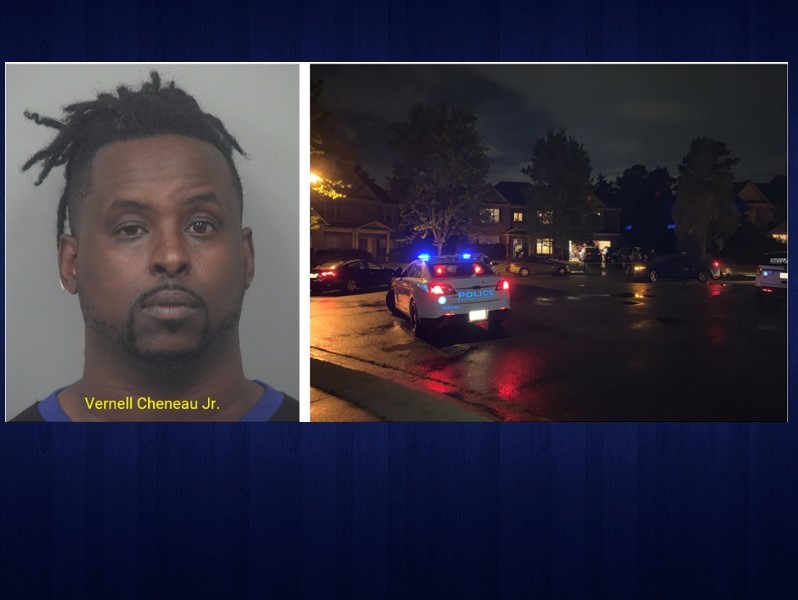 http://accesswdun.com/article/2021/4/1000072/dacula-man-arrested-for-murder-of-family-member