For two years in a row, water samples from Lake Lanier have revealed some abnormalities.
Every year, Chattahoochee Riverkeeper tests 10 locations on Lake Lanier. Data revealed that the water did not meet state quality standards at five of the locations. In previous years, there have been violations at one or two monitoring locations, but not all five, according to Dale Caldwell, Headwaters Director with the organization.
The tests in 2019 and 2020 showed increased levels of chlorophyll, which means an overabundance of algae caused by pollution in the lake.
While algae are natural in lake systems, Caldwell said too much of it can cause problems for humans and wildlife.
"We're not trying to paint the picture that Lake Lanier is unsafe to drink from after treatment, or swim in or fish," Caldwell said. "But the fact we're not meeting our state water quality standards is a wake-up call that we need to address the issue and try to get those numbers down before things get out of hand."
These increased levels could also cause the taste and smell of drinking water to change, a change Caldwell described as "foul" and "earthy." Although water treatment facilities can mitigate the issue by using new and updated technology, Caldwell said there are better ways to prevent the problem before it occurs.
One cause of the pollution is stormwater runoff from lawns, roads and farms that carries everything on the surface to creeks, rivers and lakes.
"One of the things we can do as homeowners is be mindful about how we're applying fertilizers to our lawns with regard to the amount, timing and type," Caldwell said, adding that using too much can be a "reckless and wasteful approach."
To know how to properly use fertilizer, homeowners can take a soil sample from their lawns or farms and have it tested for deficiencies in nitrogen and phosphorus.
As for swimming and other summertime lake activities, Caldwell said there is always a risk involved when going out into a natural system. Although it is not necessarily dangerous now, he said if this trend continues, he would reassess his decision to swim in the lake.
The state developed an action plan to deal with water quality issues at the Buford Dam in 2018, but the issues continued.
"To me, it's a call to action," Caldwell said. "We really have to pay attention to what we're doing as landowners... but also I would advocate that we invest in our infrastructure and our utilities... The more money we invest in our public utilities and our sewage treatment system, the less likely we're going to have failures that result in this type of pollution."
Anyone with questions regarding Lake Lanier's water quality can reach out to the Headwaters office at 678-696-8866.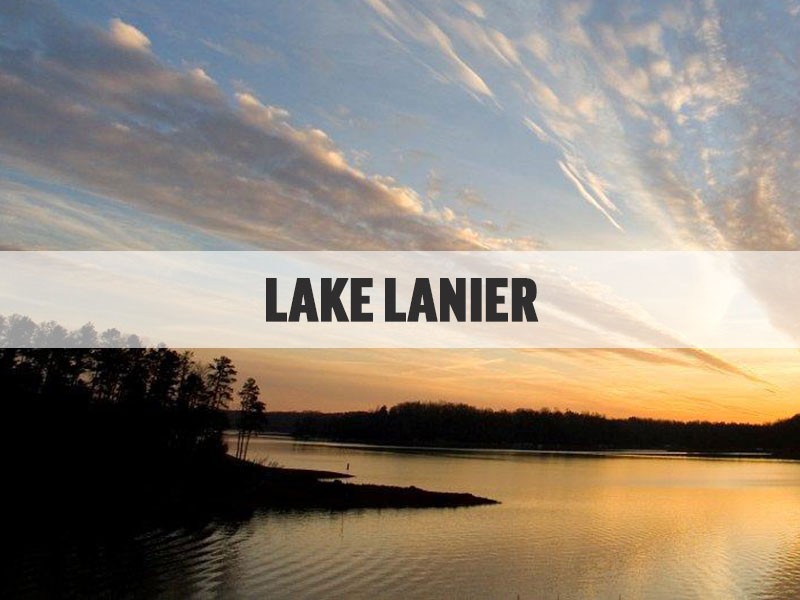 http://accesswdun.com/article/2021/3/988867/lake-lanier-water-samples-not-meeting-state-quality-standards