As we ring in the New Year, for some that celebration will most certainly include fireworks. While the idea seems like harmless fun, one expert encourages using caution.
Division Chief Jason Shivers from the Forsyth County Fire Department says that most fireworks safety rules are just basic common sense. He has some easy tips: read the instructions, keep a water source like a bucket nearby for duds or brush fires, don't mix alcohol and fireworks, and don't point fireworks at people, homes, or pets.

Chief Shivers also says another basic rule is that children should never play with fireworks. "We want to stress safety this New Year's. First and foremost, they are meant for adults only. The little ones can certainly be there with you to enjoy the show, but let the adults handle the fireworks." Shivers says that some of the most dangerous fireworks at the ones that actually appear to be the most innocent. "Sparklers cause some of the most injuries nationally because they seem safe and innocent enough. And they are if done properly. But they are still an adult item and not intended for children."
Each year Chief Shivers says they see an increase in emergency calls on nights when fireworks are included in the celebrations. One of the most common reasons emergency crews are called is for a grass or brush fire. "Also, believe it or not, structure fires tend to be fairly common," says Chief Shivers, "because a firework will get shot toward a home and get wedged between shingles and cause a fire in the roofline of a home." Chief Shivers suggests shooting fireworks off one at a time. Even though many like to shoot off a bunch at once, it's easier to follow where each one lands when they are shot off one at a time.
"It's a common-sense approach," says Chief Shivers, "but one that unfortunately many don't heed and, sadly, results in an excess of 8,000 trips to the emergency rooms every year. We want everyone to get out and have a blast and have fun, but do it safely."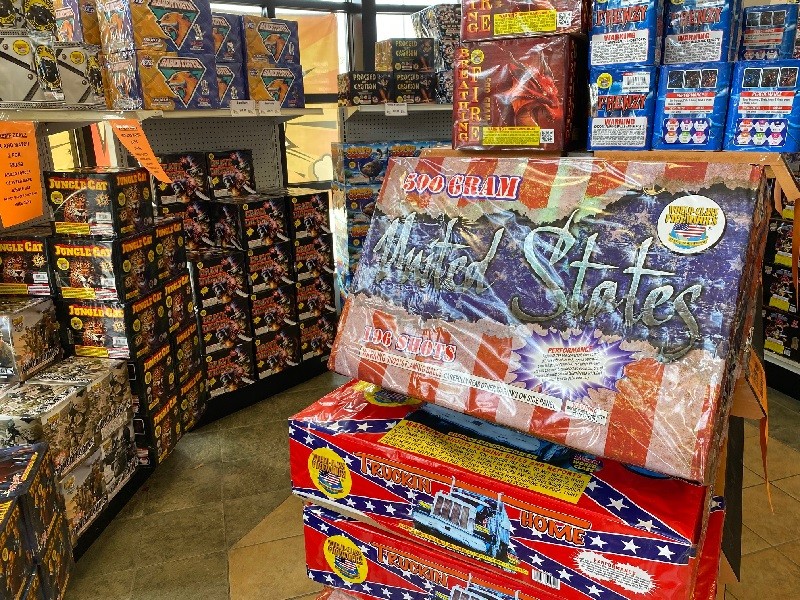 http://accesswdun.com/article/2021/12/1066368/celebrating-with-fireworks-increases-emergency-calls-use-with-caution