The Gainesville Police Department said 16-year-old Vanessa Ashley was found safe Tuesday night. They did not say where the girl was located.
Original story posted Tuesday, Dec. 21 at 5:09 a.m.
A Gainesville High School student has been reported missing, and the Gainesville Police Department is asking for help from the community as they search for the girl.
Vanessa Ashley, 16, also goes by Sid or Sidney, according to a statement posted on the Gainesville PD Facebook page.
The girl was reported missing when she did not come home from school on Friday, Dec. 17. Police said she was last seen in the area of Longwood Park near Gainesville High around 8 p.m. the same day she was reported missing.
Police issued the following description of the teen:
Wearing a black hoodie, black/white plaid pants, black t-shirt, black high-top Vans sneakers, and a black backpack
5'3"/115 pounds
Blue eyes
Dark red-dyed shoulder-length hair
Anyone who knows anything about Ashley's whereabouts or might have been in contact with Ashley is asked to contact Detective Escalante directly at 678-780-8019.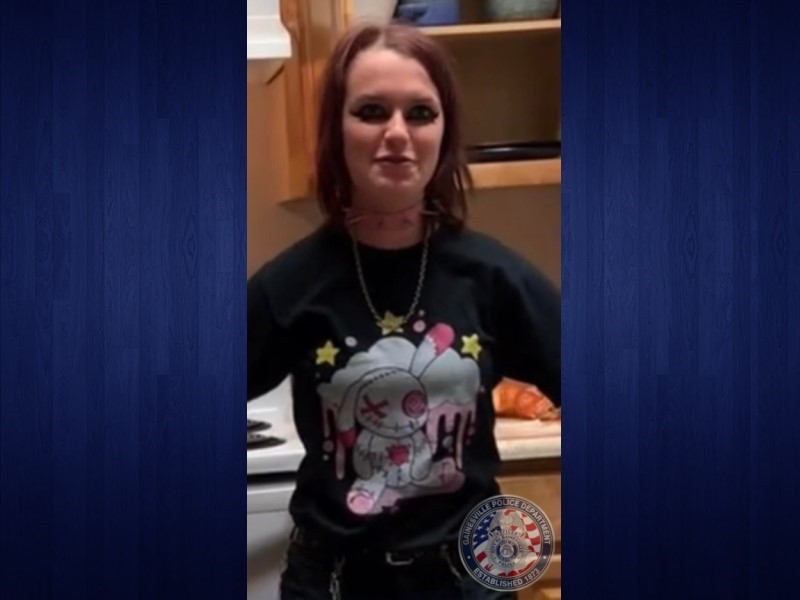 http://accesswdun.com/article/2021/12/1064847/police-searching-for-missing-gainesville-high-school-student