Construction at the Hall County Government Center is running behind schedule, and that means public meetings for the Hall County Commission and the Hall County Planning Commission will continue to be held at the Gainesville Civic Center.
A statement issued by county officials Monday said the work sessions and voting sessions for the Board of Commissioners, as well as planning board meetings will be held off site through the January. The meetings have been held at the alternate site since October, when the HVAC replacement project began. Live streaming of the meetings is not available at the Civic Center, but citizens can view video of the meetings on the Hall County website the day after any meetings take place. Public comment will be taken in person on online at www.hallcounty.org/onlinemeetings.
Meanwhile, starting today, the Hall County Elections Department has temporarily relocated to the fourth floor of the Hall County Government Center as the replacement of the heating, ventilation and air conditioning (HVAC) system continues.
Anyone who needs assistance with election-related issues can visit with elections staff in person on the fourth floor or by calling 770-531-6945 or emailing
[email protected]
"We look forward to serving citizens in this temporary location as we approach another busy election season," Hall County Elections Director Lori Wurtz said. "We appreciate voters' patience and flexibility as construction at the government center continues."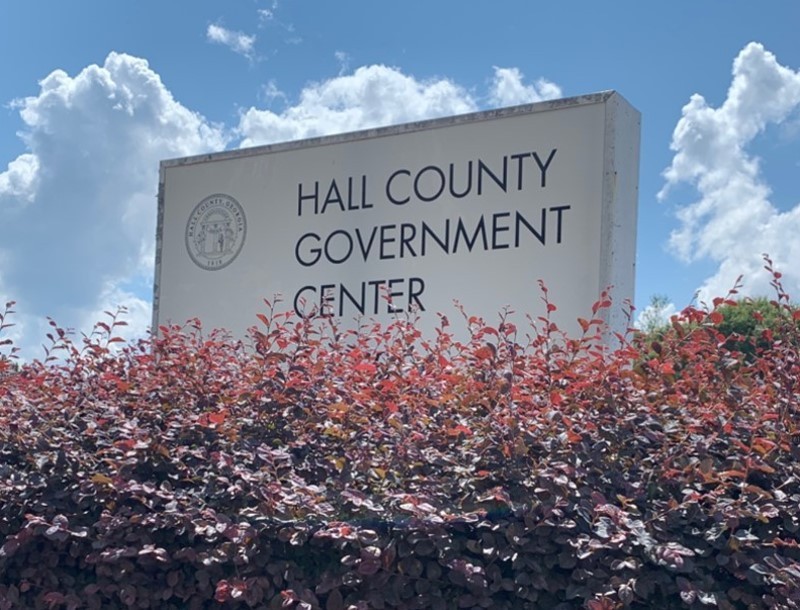 http://accesswdun.com/article/2021/12/1061224/renovations-continue-at-hall-county-government-center-elections-office-moves-to-4th-floor