Members of the Junior League of Gainesville-Hall County are hosting their 69th annual Charity Ball Saturday at the Gainesville Civic Center.
This year marks the return of Charity Ball after last year's cancellation due to the COVID-19 pandemic, according to a press release. Members hosted a Signature Auction instead, where proceeds raised through the purchase of items donated by the community benefited league intiatives.
Like the Signature Auction, proceeds from the sale of tickets for Charity Ball will benefit League initiatives throughout the coming year. Some of these include the Diaper Bank of North Georgia, Done in a Day projects, Feeding our Future and the Little Black Dress initiative.
The theme for this year's Charity Ball is 'What Happens in Vegas'. The Charity Ball committee for the league has Vegas-themed entertainment planned, including casino tables and decor.
"We are elated to be hosting our 69th annual Charity Ball this year. After we pivoted last year and hosted our successful Signature Auction, we couldn't be more thrilled to be back in person with four lovely belles representing local civic organizations," said Ashley Davis, Executive Vice President-Elect. "We hope you all break out your best sequined attire and join us December 4th!"
In keeping with tradition, four young women have been selected as belles for this year's Charity Ball. The belles are either rising juniors or seniors in high school. Each belle represents a local civic organization and raises funds for the league with the goal of being named Belle of the Ball. This year's Belle of the Ball will be named at the event.
This year's belle candidates include:
Chloe Echols, representing the Gainesville Rotary Club

Emma Kate Kalinauskas, representing the South Hall Rotary Club

Elizabeth Payne, representing the Gainesville Jaycees

Kinsley Kirby, representing Kiwanis Club
According to the press release, belle candidates have raised hundreds of thousands of dollars in previous years. Most of these funds go toward internal league projects, however a portion of the funds are also set aside for the league's Signature Grant. This grant is awarded every five years to a local nonprofit in need. The next grant will be awarded in 2025.
Tickets to this year's Charity Ball are $75 for an individual and $150 per couple. Tickets for League sustainers can be purchased for $125 per couple. Formal attire is requested.
Anyone with questions can call the League office at 770-535-1951. Each ticket includes dinner, two drink tickets and a signature drink. No one younger than 21 will be admitted to the Ball.
More information about the 69th Charity Ball is online here.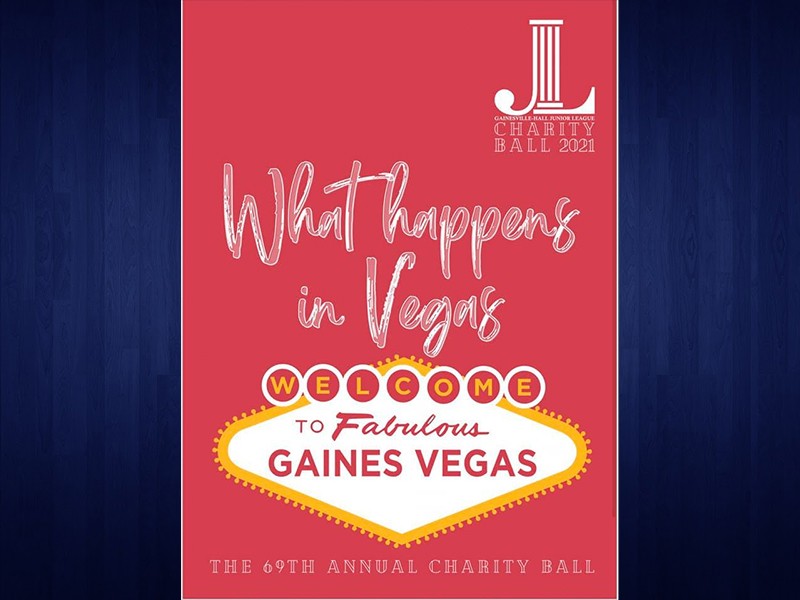 http://accesswdun.com/article/2021/12/1060061/junior-league-hosting-69th-annual-charity-ball-saturday