Several hundred people, including community members and law enforcement personnel, gathered Monday afternoon for the memorial service of fallen Jackson County Deputy Lena Marshall.
The 2 p.m. ceremony was held at Free Chapel Worship Center in Braselton. Law enforcement from agencies including the Hall County Sheriff's Office, Braselton Police Department and Gainesville Police Department were among those present to pay their respects.
Marshall's body was brought via horse drawn carriage by the North Carolina Caisson Unit from Memorial Park Funeral Home in Braselton to the service. A processional was led by the Jackson County Sheriff's Office.
Community members came out to Free Chapel and along the processional route to pay their respects to Marshall as her flag-draped coffin passed by. Among them was Vanessa Walker, a Jackson County resident who paid respects to Marshall during the processional and then followed it on foot to Free Chapel.
"It's very emotional, very sad and tragic what happened. But the town came together and the processional was absolutely beautiful," said Walker. "Everyone was here from every state and every county, I believe, to honor her."
Walker said even the officers that were a part of the processional got emotional.
"You could see the officers in all of the other cars, they were heartbroken as well," said Walker.
The 49-year-old Marshall was shot on Nov. 5 while responding to a domestic disturbance call at a residence in Hoschton. A woman identified by the Georgia Bureau of Investigation as Jessica Worsham came to the door of the residence with a weapon. Deputies ordered Worsham to put down the weapon but she fired upon them instead, striking Marshall. A second deputy, Zac Billings, who responded with Marshall returned fire and shot and killed Worsham. Billings, according to a statement read on his behalf at the funeral, had only known Marshall for a short time; she was training Billings at the time of the deadly incident.
Marshall died as a result of her injuries three days later. She leaves behind three children.
According to Jackson County Sheriff Janis Mangum, Marshall had 10 years of experience in law enforcement. She had worked for the Jackson County Sheriff's Office for about two years.
Mangum also paid tribute to her fallen deputy during the funeral service, the first among several people to speak.
"You need a servant heart to work in law enforcement - and all public safety for that matter - and you know what, Deputy Lena Marshall had that servant heart," Mangum said. "She loved her job, she gave it all she had all the time, she didn't back down from anything, she loved her shift and she loved all of her brothers and sisters in blue. And we all loved Lena."
Melissa Tanner, a former Barrow County resident, drove her vehicle with a "Blue Lives Matter" sticker and blue line painted on the side to the funeral. She said she drives it to as many fallen officers' funerals around the state as she can to show her support for law enforcement.
However, Tanner said that Marshall's funeral was a little more personal.
"They're all sad but then you feel closer to someone, even if you don't know them, just because they were in your county or close by," said Tanner. "They're like friends, they're superheroes, they're not just regular people."
Tanner said she met Marshall a couple of times. Even though they were not close friends, Marshall still left an impression.
"[I remember] Her smile. She was very, very nice...she was very personable and you could feel that she loved what she was doing," said Tanner.
In the days following Marshall's death, community members left flowers and balloons on her patrol car outside of the Jackson County Sheriff's Office headquarters. Others displayed banners with Marshall's face in their yards and installed blue lights on their houses.
On Wednesday, Governor Brian Kemp issued a proclamation ordering all flags in Jackson County and at the State Capitol be lowered to half-staff in Marshall's memory.
A benefit fund for Marshall's family has been created at Northeast Georgia Bank in Pendergrass; donations can be made at any Northeast Georgia Bank branch.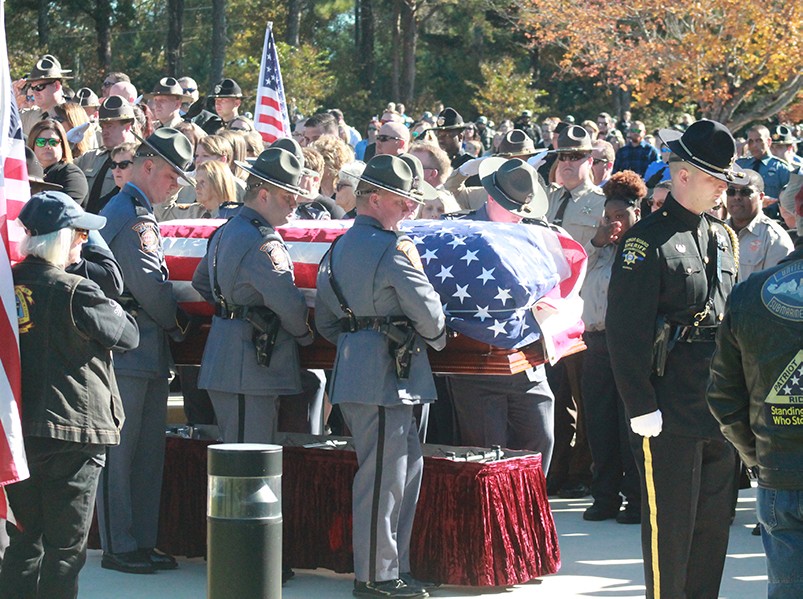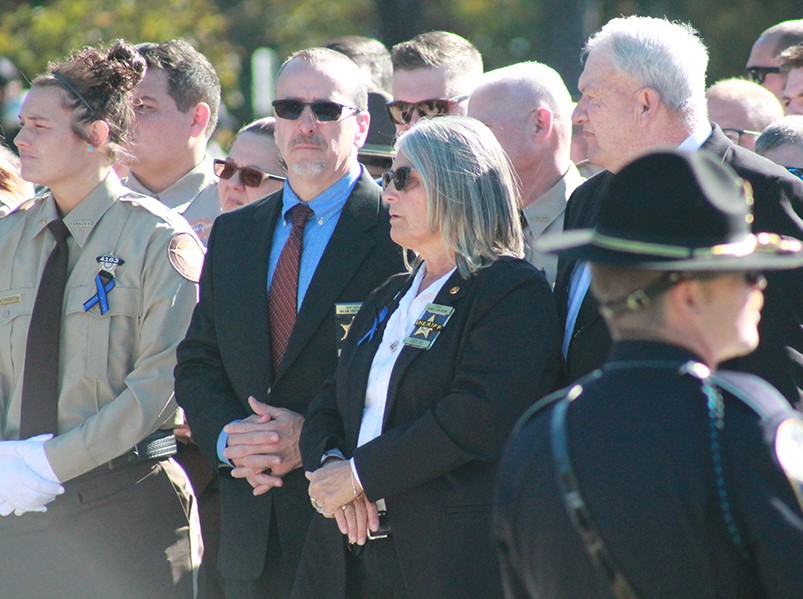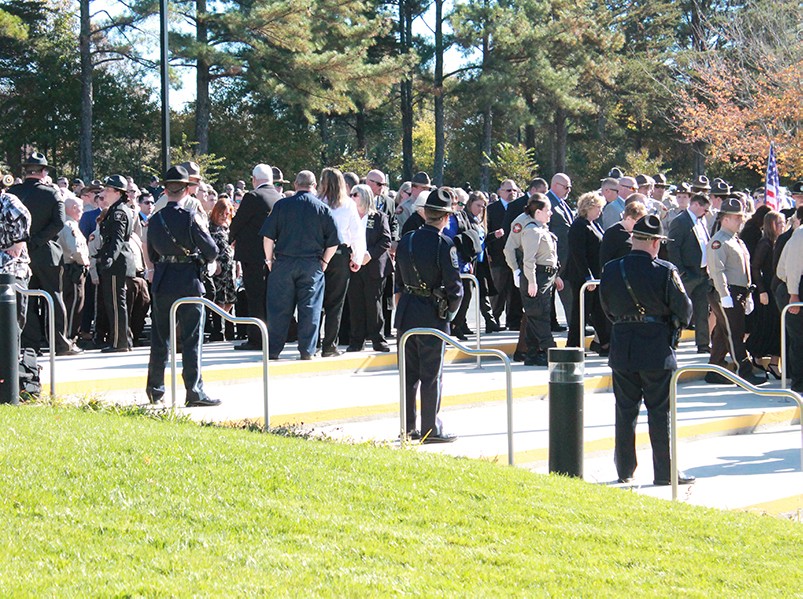 http://accesswdun.com/article/2021/11/1055777/hundreds-gather-for-memorial-service-for-fallen-jackson-co-deputy