Oakwood City Council approved the annexation and rezoning request for an industrial park near the city line with Flowery Branch at their meeting Monday night.
The industrial park will have frontage on Falcon Parkway, and is a continuation of a current project in that area, according to City Manager B.R. White.
The application by Falcon Industrial 2, LLC includes rezoning a total of just over 25 acres from Hall County Agricultural Residential to Oakwood Light Industrial, and about 17.5 acres from Oakwood Highway Business to Oakwood Light Industrial.
"That project is split by the Flowery Branch and Oakwood boundary, and what they're doing is annexing additional property into Oakwood and traveling northward along Falcon Parkway to create a lot of the same product," said White.
White said the project will consist of three large warehouses with some office space and access to Interstate 985.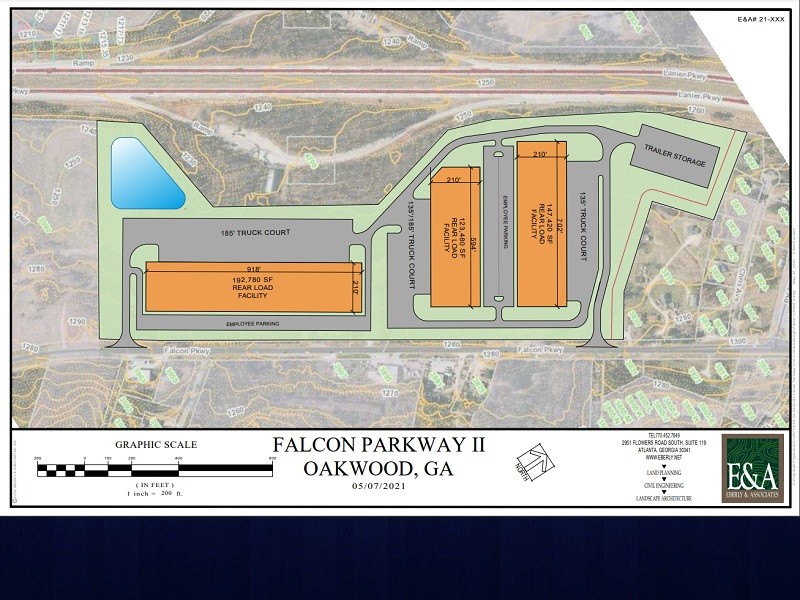 http://accesswdun.com/article/2021/10/1046162/oakwood-industrial-park-on-falcon-parkway-moves-forward