HOMER — After missing a pair of free throws with 2.4 seconds left in a tie game with Elbert County, Bradley Lewis was wanting a second chance in overtime.
"When I missed those I felt that if we lost (this game) it would be on me so I knew I had to step up," he said.
Did he ever.
The junior Banks County guard poured in eight points, including six straight to open the extra period, to spark the Leopards to a 74-62 win in both teams' Region 8-2A opener Tuesday night at the Banks County gym.
"Two or three of our seniors came over and talked to him and just said go get it in overtime," Banks County coach Ryan Griffin said. "Bradley has been a spark plug for us at times and can come off the bench and give us another option. I was real proud of how he and all of our guys handled the end of the game."
After falling down 2-0, the Leopards (11-5, 1-0 Region 8-2A) exploded for a 13-0 run ignited by a pair of 3-pointers and three free throws by Pierce Martin. They led most of the entire way through the first three quarters.
Banks led 14-6 after the first quarter and 27-20 at halftime. But the Blue Devils (4-7, 0-1 Region 8-2A) used a 19-8 run to end the third and begin the fourth to pull ahead 55-49 with three minutes left.
The Blue Devils appeared to have the momentum after a Ben Rucker basket gave them a 57-51 lead and they called time to set their defense. That was just the opening the Leopards needed to regroup.
"I told the guys to just go make some plays and remember that we're a good team also," Griffin said. "We've had a tendency to have some lulls like that. But the guys really stepped up."
Banks County stormed out of the timeout with Clay Gosnell and Martin draining back-to-back 3-pointers to tie the game with 1:40 left. Both teams traded baskets and then Lewis was fouled after an offensive rebound and attempted stick-back.
In the overtime, Lewis hit 2-of-4 free throws, got a driving layup, and put back a missed shot to give Banks County a 65-59 lead. Garrett Pressley capped a 9-0 run to open the overtime with a 3-pointer.
Elbert County never recovered.
"It was good to see us fight back the way we did,' Griffin said. "That's a good Elbert team and I feel like the region will probably come down to the two teams."
Martin poured in 26 points, including five 3-pointers and going a perfect 7-of-7 from the free throw line. Pressley finished with 13 points and Lewis 12, with all 12 points coming in the fourth quarter and overtime, and he pulled down 10 rebounds.
Dakota Orr had 11 points and 12 rebounds and Gosnell added 10 points for the Leopards. Banks County also dished out 21 assists as a team, including 12 by Gosnell.
Jaden Brown led Elbert County with 21 points. Rucker had 12 for the Blue Devils.
---
ELBERT COUNTY GIRLS 54,
BANKS COUNTY 41
The Class 2A fourth-ranked Lady Blue Devils held No. 10 Banks County to just four fourth-quarter points to rally for the win in both teams' Region 8-2A opener.
Banks County (10-7, 0-1 Region 8-2A) jumped out to a 6-2 lead as the defenses were tough on both ends in the opening period forcing 11 combined turnovers. Banks County held the Lady Blue Devils to just one field goal in the first quarter while building a 10-5 advantage.
Elbert cut it to 10-8 on an Aaniyah Allen 3-pointer that sparked an 11-6 run to tie the game at 16 midway through the second quarter. Banks County answered with a 5-0 run, capped by an Addison Hoard 3-pointer, to push its lead to 21-16. But the Lady Blue Devils got a 3-pointer from Jameria Allen to trim the lead to 21-20 and close out the half.
Elbert County (9-1, 1-0 Region 8-2A) didn't take its first lead until a Terrace Hester trey at 32-31 late in the third quarter. But the points came off a Banks County turnover, which was the difference in the second half.
The Lady Leopards had 14 second-half turnovers, including seven Elbert County steals, that led to 21 Lady Blue Devils points. Elbert County used that to hold Banks County to just a pair of baskets and no points over the final 3:22 as they closed out the game with a 7-0 run.
"The wheels just kind of came off for us at the end," Banks County coach Steve Shedd said. "We kind of sat back on our heels in the fourth quarter and stopped attacking (on offense). The turnovers hurt and we didn't rebound very well.
"But it's just one game. We're playing pretty well overall but we're still looking for that signature win this year. This is one we could have gotten but we just let it go."
Hoard paced Banks County with 12 points. Kamryn Grier, who battled foul trouble most of the game, added 11 inside. Jenna Reeves had 8 points for the Lady Leopards.
Hester and Aaniyah Allen each poured in 19 points to pace Elbert County.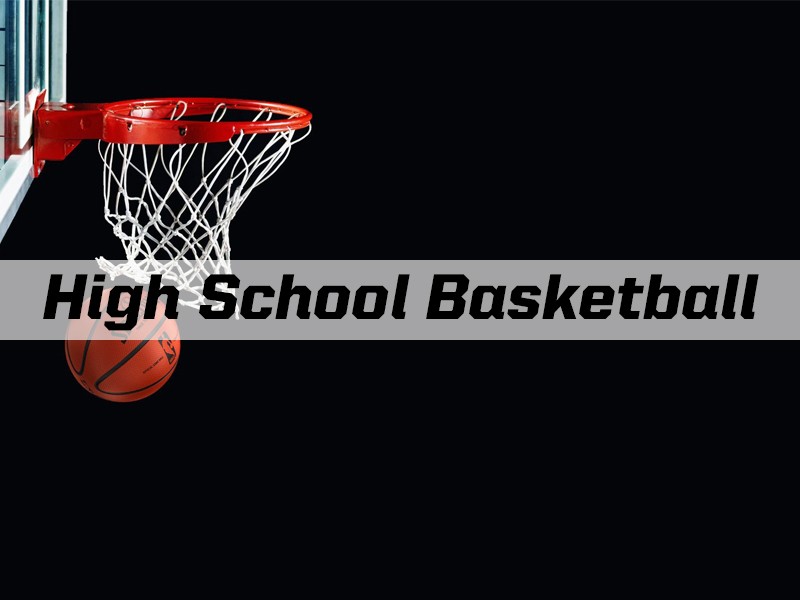 http://accesswdun.com/article/2021/1/968459/basketball-banks-boys-elbert-girls-get-wins-region-8-2a-openers