For 40 years, generations of North Georgians have stopped by Jaemor Farm Market in Alto for fresh produce and down-home farm activities.
Jarl Echols, co-owner of Jaemor Farms, said that celebrating this milestone for the farm means reflecting on how far it's come.
"Time flies when you're having fun and I think we've had a lot of fun here," said Echols. "It's just amazing that we're still able to do what we love doing after all these years and it still be intact as a family-run operation."
Echols explained that the farm is co-owned by four members of the Echols family: himself, his son Drew, Echols's brother Judah and Echols's nephew Jeremy.
The market portion of Jaemor Farms opened its doors on January 5, 1981, but Echols explained that the family has deeds to a portion of the land dating back to 1912.
Echols recalls in a letter sent to AccessWDUN the day his father, Jimmy Allen Echols, announced to the family in November 1979 his vision for building the market off of the newly-constructed GA 365. The elder Echols had already purchased the land in the mid-1960s and it turned out that his foresight had profitable results.
"We were just blessed to have land that the highway was coming through…[the highway] took ten acres of the land and left us this hilltop to put a market on," said Echols. "That was the blessing about it and the necessity of it was when this four lane came through it killed all of the traffic on Old Cornelia Highway where our little fruit stand had been since the early 1900s."
Many North Georgians still wonder where the name "Jaemor" comes from. According to Echols, the first three letters are his dad's initials, Jimmy Allen Echols, while the latter three letters come from his mother's maiden name, MORrison.
Over the course of forty years, Jaemor Farms has expanded at least a dozen times, according to Echols. The size of the farm has doubled and the family owns farm land in Habersham and Banks counties. In addition, another market similar to the one in Alto is now open in Banks Crossing.
And the growth is not stopping anytime soon. Echols said that among the family's plan for this year is to expand the bakery portion of the market in Alto.
"We're giving the bakery about another one thousand square foot of kitchen area and they need more warehouse space, too," said Echols, adding that they make look into updating the front portion of the market, as well.
But as the years go by, and changes come, Echols said that he and his family's ultimate goal is to stick to the vision his father had in 1979.
"We've sort of all taken that vision and ran with it, he didn't know exactly what it would turn out to be and we didn't either, it's still evolving into a big business up here," said Echols. "We just keep trying to go for that vision and give people a place that they can trust their food to come from and a good place to relax."
Unfortunately, due to the COVID-19 pandemic, Echols said that not much is planned in terms of celebrations or festivals to commemorate 40 years. Once the pandemic eases, he said that the family may look into adding more special celebrations to their peach and strawberry festivals.
For now, Echols said he's content to recognize forty years of great memories and looks forward to 40 more with the now four generations of Echols family.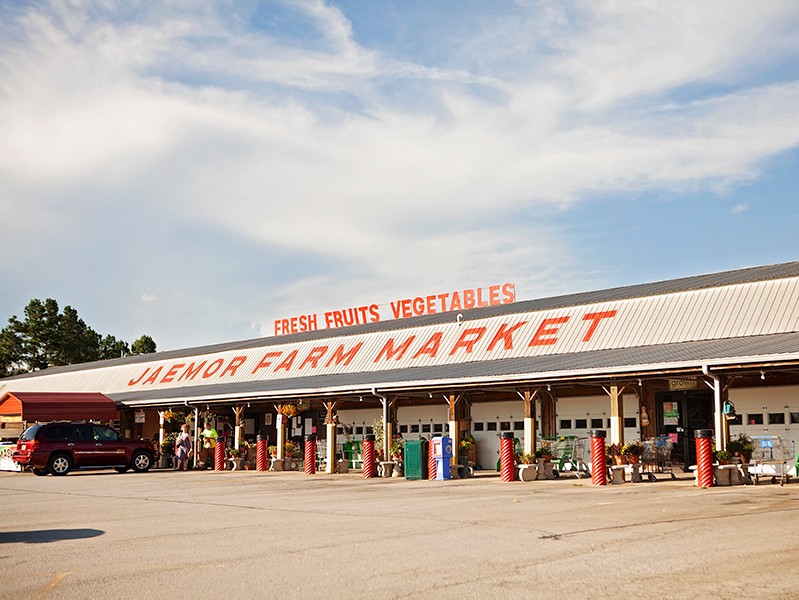 http://accesswdun.com/article/2021/1/967891/jaemor-farm-market-celebrates-40-years-of-business