Andrew Davenport knows just what to look for in a home inspection.
An army veteran, Davenport uses the keen observation skills that he learned from the service to inspect homes as a part of his business, A Good Look Home Inspection.
"In the military, my job was to be on alert…I now have transitioned that superpower, if you will, into looking for water where it's not supposed to be, light coming in where it's not supposed to be and things that are just out of place," said Davenport.
Davenport said that he starts each inspection with a sweeping look at the exterior of the home before moving to the interior. This first look includes taking a couple of laps around the property, from left to right then right to left, at a distance from the home and up close.
He mentioned that a few things he will look for on the outside are window screens, shutters and spots on the roof of the house that are inconsistent with the surrounding area.
"It's several things that we're taking in all at once to ensure that we're looking over the entire structure of the home," said Davenport.
Once Davenport gets a good look at the outside of the home, he moves to the inside, where his thorough inspection continues.
Davenport said that he checks every accessible outlet, door and window in the home, as well as turns appliances on and off. He also uses a flashlight to look for potential water damage inside the walls of each room.
He said that he also likes to make sure that the home is sealed.
"I'm going to make sure there are no cracks, holes, or any entrance points for bugs or critters to get into your house," said Davenport.
During his entire inspection, Davenport will take photos of the home as well as keep precise notes.
At the end of his inspection, Davenport compiles his notes into an inspection report, which he then shares in detail with the homeowners or buyers.
"We pride ourselves on having thorough inspections that are summarized in simple reports," said Davenport. "I understand that for a lot of people this is one of the biggest investments that they're going to make in a long time…we want to make sure they're taken care of."
Davenport's focus on the customer is possibly what helped A Good Look Home Inspection gain the recognition of the Greater Hall Chamber of Commerce; GHCC named Davenport's business the Small Business of the Month for July.
"For us it's not just about the sale, it's about the relationship," said Davenport. "We want to talk to the family…we want you to understand what's going on so you're not lost."
According to Davenport, if you see spots in landscaping near the home, settling in the foundation or watermarks on the interior walls, it is probably time to call a home inspector.
Davenport said that he inspects homes that are new construction or even just new to you.
While Davenport prefers word-of-mouth to provide information about his business, his contact information and more about A Good Look Home Inspection is on its website.
Small Business Spotlight is a periodic feature highlighting unique small businesses in AccessWDUN's 10-county coverage area. Have a business that you would like to see featured? Email the author at lauren.hunter@jacobsmedia.net!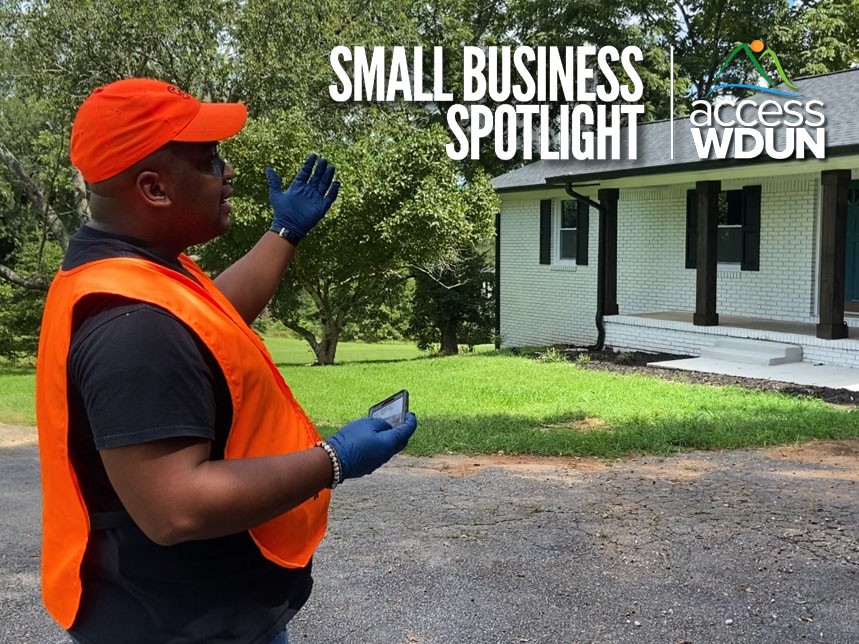 http://accesswdun.com/article/2020/9/940684/small-business-spotlight-a-good-look-home-inspection