The newest series on AccessWDUN, our 2020 Region RunDown webcast, will look at each region involving northeast Georgia area teams as we, hopefully, begin preparations for the upcoming 2020-21 sports season.
We are starting with football, looking at each region beginning with Class 7A. We will work our way down to Class A Private and Public and every classification in between.
Monday's edition is the final of a three-part look into Region 7-3A, which features six northeast Georgia area teams. We broke the region into a three-part video as we talked to all six area coaches to get their thoughts on the new region. (Click here to see Part One of the 7-3A series with White County coach Tim Cokely and West Hall coach Krofton Montgomery; click here to see Part Two of the 7-3A series with Lumpkin County coach Caleb Sorrells and North Hall coach David Bishop.)
Gone is four-time defending region champion Greater Atlanta Christian (Region 5-3A) as well as Fannin County (Region 7-2A) and East Hall (Region 8-4A), both of whom were playoff teams in recent years.
The new Region 7-3A is anchored by four 2019 holdovers -- Cherokee Bluff, Dawson County, Lumpkin County, North Hall -- and has added newcomers West Hall and White County from the old Region 7-4A as well as Gilmer, which moved from Region 6-4A. East Forsyth also is a new addition but won't begin play until the 2021 season.
The new configuration also is highlighted by several current and old rivalries, including North Hall-White County and Dawson County-Lumpkin County. The Cherokee Bluff-West Hall showdown could become a new south Hall rivalry as well.
The new, old rivalries could perhaps make this one of the more entertaining, and competitive, regions in the area. However, only two teams in the new alignment advanced to the playoffs in 2019 regardless of classification. North Hall finished second and Dawson County took third in 7-3A in 2019 and both advanced to the second round and both should be considered playoff contenders in 2020.
The way-to-early talk has the Tigers and White County, which comes in with perhaps the best quarterback in the region in senior J. Ben Haynes after a 5-5 finish in perhaps the toughest region in the state in 2019 in Region 7-4A, as the favorites. But third-year program Cherokee Bluff is on the rise and West Hall is sure to be much improved after a tough winless campaign last year.
Part Three of the look at Region 7-3A moves to Dawson County and Cherokee Bluff as we talked to Tigers' coach Sid Maxwell and the Bears' Tommy Jones.
Dawson County is coming off a trip to the second round of the state playoffs and returns a plethora of offensive firepower. But they will need to replace most of their defensive unit that allowed just 20 points a game in 2019.
Cherokee Bluff, just in its third season, is garnering a lot of preseason talk with a rising crop of young but experienced talent, including the region's top running back in Jayquan Smith, who had nearly 900 yards in 2019.
(Click play above to watch the entire webcast.)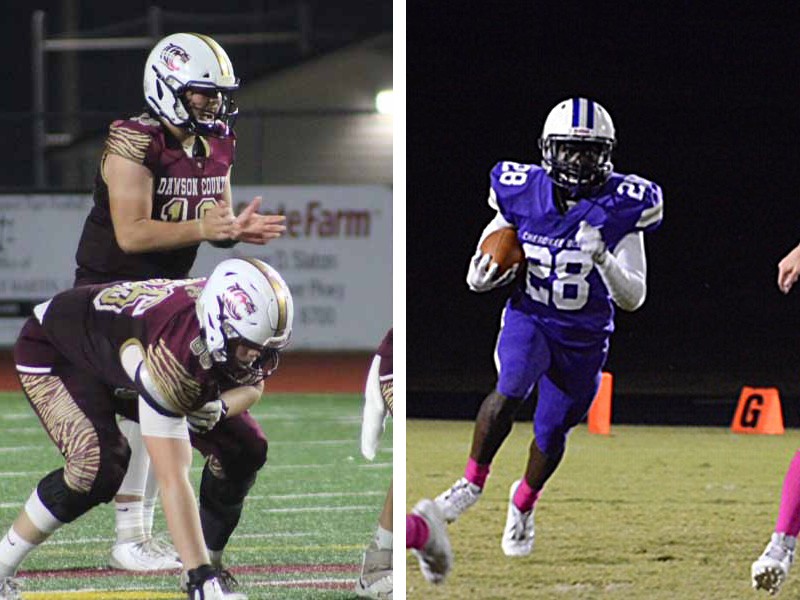 http://accesswdun.com/article/2020/5/902215/2020-region-rundown-series-7-3a-football-part-3