GAINESVILLE – Unanimous approval was given Wednesday evening by the Hall County Commission to a rezoning application made by the Eagle Ranch Foundation to allow for the construction of a 12,000-square foot counseling center on a portion of the 315-acres owned by the ministry.
To be known as the "Wings Center", the rezoning request dedicates 9.7-acres along Union Church Road in Flowery Branch for the project. Upon completion the Wings Center will provide office space for counselors and Eagle Ranch staff, a meeting area, a dining area and four small bedrooms for overnight guests staying at the center.
Gainesville attorney Tyler Smith, speaking on behalf of Eagle Ranch founder and rezoning applicant Ed Staub, explained to commissioners the focus of the Wings Initiative.
"To meet with people who want to start or retool a children's facility or other non-profit center," Smith said. Staub began the children and family focused Eagle Ranch outreach in 1985 and his decades of experience offer invaluable insight to those with similar passions.
Eagle Ranch officials said the center will also be made available to members of the local community for individual, marriage and family counseling from licensed counselors.
Following the unanimous vote to approve the application, Commissioner Jeff Stowe gestured toward Staub and said, "Thank you, Eddie for everything you do for this community."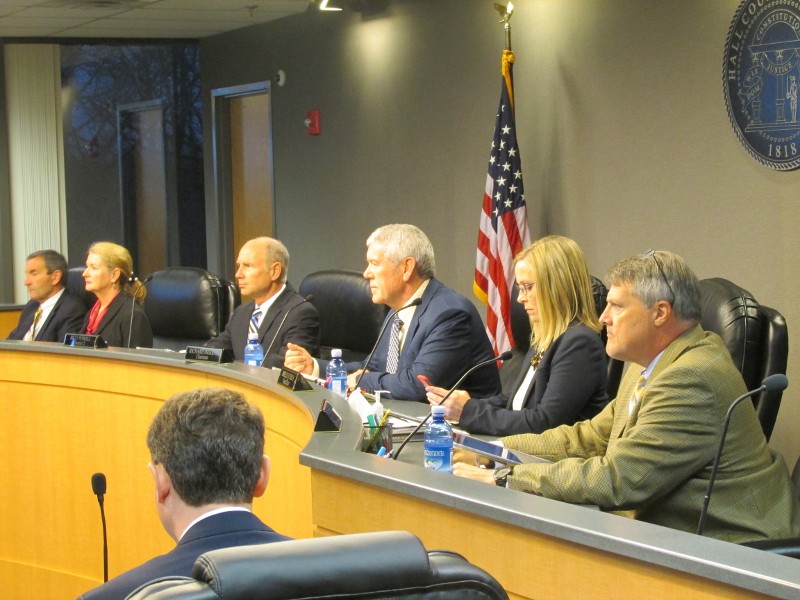 http://accesswdun.com/article/2020/2/876811/hall-county-okays-plan-by-eagle-ranch-to-build-counseling-center