Empowered, engaged and exceptional. Together these three words form the basis of Aim to Be3, Inc., or simply Be3, a new non-profit in the heart of downtown Gainesville.
Be3 assists individuals with intellectual and developmental disabilities ages 14 through adulthood. This non-profit truly puts these individuals first by offering a variety of programs, including vocational training, community activities and a day program.
Co-founders Marianne Thomas and Colleen Pirkle founded Be3 in 2019 to continue their passion for helping individuals with disabilities. In addition, they say that they hope their efforts will bring awareness to this community of individuals.
"Bringing education to the community is really big," said Thomas. "For us it's really just raising that awareness that these cute [little kids], they do grow up and we still have to have that level of compassion, but we also have to help the young adults find their purpose."
The primary focus of Be3 is to use the vocational training to help those who come into the program find jobs. Staff at Be3 partner with local businesses in the community to make this goal possible.
Thomas and Pirkle say that they have many success stories from their vocational program, because despite their participants having a disability, they're some of the hardest workers you'll meet. Some of Be3's members who have joined the workforce have even been awarded Employee of the Month from their company.
"They're some of your best workers and I don't think people realize this about this group," said Thomas. "They will get there early, they will stay late, they will do additional duties that they're not asked."
The vocational training begins with an intake process. An individual either contacts Be3 or comes to them through the Georgia Vocational Rehabilitation Agency, and staff assist them with finding a job that will best suit their interests and skills. From there Be3 staff can help the individual fine-tune their skills and be completely prepared for the working world.
But that doesn't mean it's all work and no fun at Be3. Participants have an opportunity to attend a day program every weekday from 10 to 3 p.m. During this time, they can interact with other members, learn different lessons and make crafts. Sometimes guest volunteers even come in to help with the crafts or vocational training.
And on some Fridays, Be3 members have what is called "Fun Fridays." On these special occasions, members participate in activities either in the classroom or out in the community to help them wind down from a busy work week.
And speaking of community, Thomas and Pirkle say that their future goal for Be3 is to spread even more into the surrounding community.
"We would like to serve whoever needs to be served," said Pirkle.
In addition, these co-founders hope that by spreading more into the community, they will help individuals with disabilities connect with one another
"We hear from the parents that they have never had a friend and they're young adults!" said Pirkle. "We would love to bridge that gap and have social events and social groups so that they can come together."
In the meantime, the current members of Be3 are having a great time!
"It's fun because we get to hang out with friends!" said member Erin England.
Another Be3 member, Leah Barnes, has found a job at a local clothing store and loves what she does.
"[I] organize, fix clothes and put the clothes on hangers," said Barnes.
Between the efforts of Thomas, Pirkle and the rest of the Be3 staff, these young adults are finding jobs, each other and their place in this world.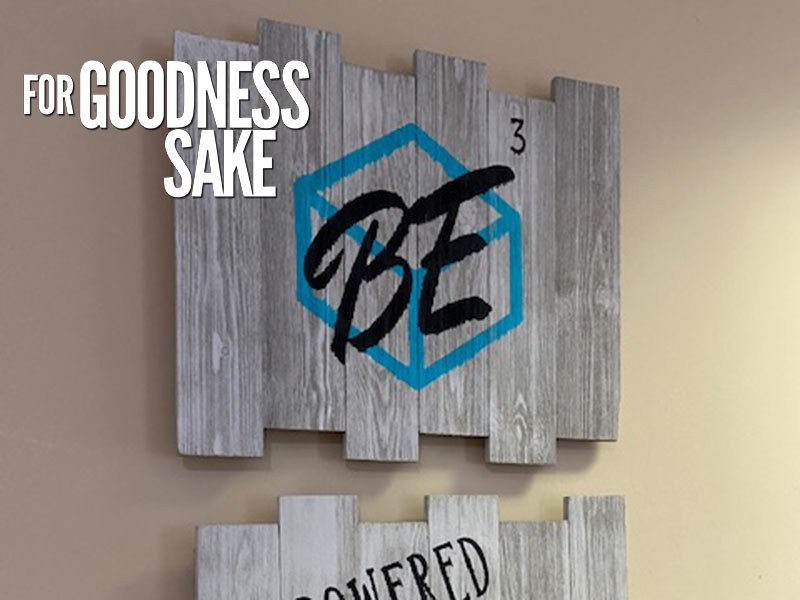 http://accesswdun.com/article/2020/2/875794/for-goodness-sake-aim-to-be-inc