Even though the early voting numbers for the Jan. 5, 2021 runoff elections aren't quite on par with the early voting period for the General Election in November, the numbers for Hall County are still impressive. So says Hall County Elections Director Lori Wurtz.
At the end of the day Wednesday, Dec. 23, early votes in the county tallied 21,426, translating to a turnout of just over 15.5% so far. There was no early voting on Christmas Eve or Christmas Day.
"I think we're all very pleased with the number," Wurtz said. "We've stayed very busy with the locations we have open."
For the Georgia Senate and Public Service Commission runoff elections, Hall County opted to open four early voting locations to make sure they could keep the locations adequately staffed.
No doubt, the busiest precinct has been the Spout Springs Library location, but Wurtz said any registered voter can vote at any of the four precincts during the advance voting period.
"I think it's just a densely populated area and there are a lot of voters who go there every single time to vote...and there has been a little bit of a wait there at times," Wurtz said.
Early voting will continue next week with the four polling places open from 8 a.m. to 6 p.m. Monday through Thursday. There will be no early voting on Friday, Jan. 1, 2021.
EARLY VOTING TOTALS THROUGH WEDNESDAY, DEC. 23, 2020
North Hall Community Center 5,104
Spout Springs Library 7,968
East Hall Community Center 2,256
Main Precinct Downtown Gainesville 6,098
TOTAL: 21,426 (Eligible voters 137,842)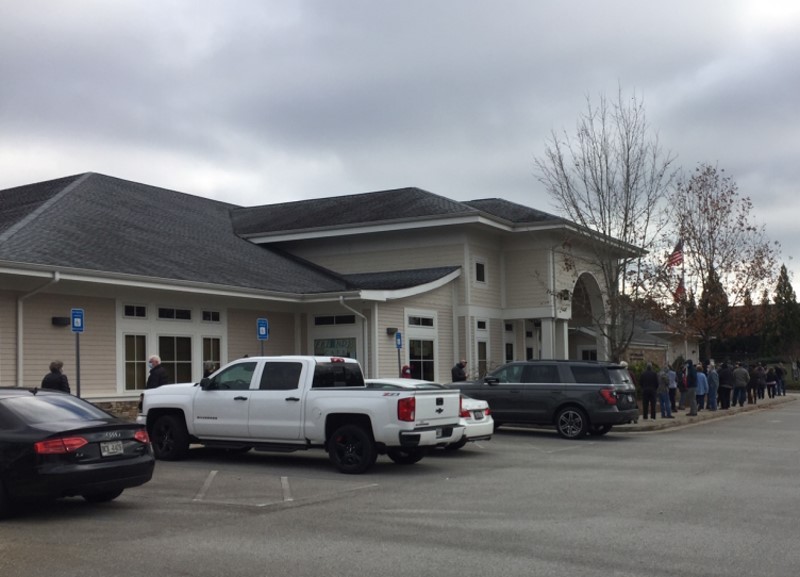 http://accesswdun.com/article/2020/12/966022/final-days-of-early-voting-for-jan-5-runoff-begin-monday