Dr. Tyler H. Smiley was installed as the seventh pastor of Lakewood Baptist Church on Sunday, Dec. 13.
Smiley has served in leadership roles at Lakewood since 2013, when he was named the church's Associate Missions Pastor. In 2019, he was promoted to Senior Associate Pastor.
In addition to his ministerial work at Lakewood, Smiley served at Journey Church in Centennial, Colorado and Logos Central Chapel Church in Denver, Colorado. He holds a Master of Divinity degree from Denver Seminary as well as a Master of Theology and a Doctor of Philosophy from Midwestern Baptist Theological Seminary.
"It is with great humility and thankfulness of heart that I receive the call to become the seventh senior pastor of this congregation," Smiley said in a statement Tuesday. "The people of this church have loved me and are dearly loved by me."
Lakewood Baptist was first organized in 1956 and is now one of the largest churches in Gainesville, sitting on a 47-acre campus in north Hall County. Smiley grew up in the Gainesville area and succeeds his father, Dr. Tom Smiley, in the role of the church's senior pastor.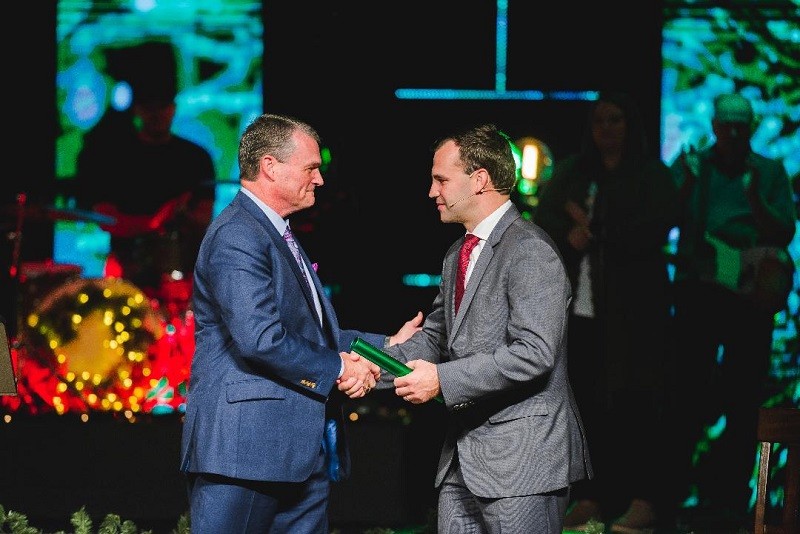 http://accesswdun.com/article/2020/12/964578/smiley-installed-as-pastor-of-lakewood-baptist-church