The semifinal round of Georgia High School Association football playoffs is upon us and AccessWDUN has three teams from its coverage area still playing for championships.
We will look at the Class 2A bracket today, which houses Rabun County. The Wildcats (12-1) are into just their second-ever Final 4 in program history but know how to win at this level having advanced to the finals in 2017 in their only other attempt. They will take on Callaway in Hogansville with a shot at their second championship game appearance.
Jefferson County will travel to Fitzgerald in the other Class 2A semifinal. Fitzgerald knocked off Jefferson County earlier in the season, 14-12, in a non-region matchup in Week 2.
For the weekend's schedule involving area teams, simply scroll down. And be sure to check back with AccessWDUN's Friday Game Night throughout the night for score updates and game stories and video highlights. You can also check for scores and highlights on our Twitter feed: @FridayGameNight
---
CLASS 2A
Offense is still driving this classification. The top three offenses -- Rabun County, Fitzgerald, Jefferson County -- pushed their teams into the semifinals. The only top 5 defense from the regular season left is Callaway (13.5 ppg). ... However, all four defenses have played well in the postseason. Callaway is yielding just 10 ppg in the playoffs, but has only played two full games as its first-round win was a forfeit by Banks County. Rabun County has allowed just 10.3 ppg, down from its 17.0 ppg during the regular season. Fitzgerald is giving up 14.6 ppg in the playoffs, up slightly from its 11.9 ppg during the regular season. Jefferson County allowed just 15.8 ppg during the regular season and is allowing 20.6 ppg in the playoffs. ... Class 2A, along with Class 4A, is one of just two classifications that had four region champions advance to the semifinals. And all four have been to this point of the playoffs before within the last 6 seasons. ... Fitzgerald has been one of the dominant 2A teams, now into its 5th Final 4 in 7 years. But they have not won a state title since 1948. The other three teams have never won a state title in football. ... Expect a shootout for sure in Fitzgerald as the Purple Hurricanes play host to Jefferson County. The two teams are averaging 81 ppg collectively. Neither team has scored less than 33 points in any playoff game in 2020. ... Rabun County is averaging just 32.3 ppg in the playoffs, far below its 50.7 ppg during the regular season. But the Wildcats have faced three predominantly running teams that attempted to shorten the game. They are still averaging a TD on more than 70 percent of their possessions.
---
RABUN COUNTY at CALLAWAY
-- WHEN: 7:30 p.m.
-- WHERE: Callaway Stadium, Hogansville
-- RABUN COUNTY (12-1): No. 1 seed from Region 8; defeated Bleckley County 27-24 in OT in the quarterfinals
-- CALLAWAY (10-1): No. 1 seed from Region 5; defeated Thomasville 34-21 in the quarterfinals
-- NOTABLE: First-ever meeting between the two programs. ... Similar to the Wildcats, the Cavaliers have become a perennial deep playoff run program. However, the semifinal round has been their Kryptonite. They have been to the semifinals 4 of the past 5 seasons, however, they are 0-4 all-time in the semifinal round, including losing each of the last two seasons. ... The Wildcats are into the semifinal round for just their second time ever. But they advanced to the finals in their only other appearance in 2017. ... Callaway has the highest-rated defense (146, 13.5 ppg) left in the 2A field. But Rabun is the highest-scoring offense in the state, all classifications, in 2020 (604 points; 47.0 ppg). ... The obvious key again will be if the Cavaliers can slow down the state's best offense. The Wildcats have the No. 1 Jr. QB prospect in the country in Gunnar Stockton (3,021 yards, 44 TD, 3 INT; South Carolina-commit) and Sr. WR Adriel Clark continues his breakout season. Clark (71 rec., 1,482 yards) though he was shut out of the end zone last week for the first time this season and still is tied for the state record for most TD catches in a season (27). ... The two teams do have a pair of common opponents. Callaway went 1-1 vs. Bremen and Haralson County; Rabun was 2-0 vs. those two teams in 2020. ... The Rabun defense has allowed 204 points (16.1 ppg) but showed it has plenty of heart staging a tremendous goal-line stand last week in OT to force a Bleckley County field goal to help set up the game-winning TD run by Stockton. ... Callaway has the lowest-rated offense of the Final 4 teams (273, 24.8 ppg) but 6-foot-2, 230-pound Sr. RB Charlie Dixon has been a load in the playoffs averaging nearly 150 yards/game. He had a 97-yard TD run in the 4th quarter last week that helped seal the Cavaliers win. ... Callaway is one of the toughest places to get a road win. The Cavaliers are 5-0 at home in 2020 and have won 29 of their last 30 games at Callaway Stadium since 2016. Brooks County took a 39-35 win over the Cavaliers in the semifinals in 2019. ... Rabun County is 6-0 on the road in 2020 but is just 1-4 in playoff road games since 2013.
---
STATE PLAYOFFS SEMIFINAL ROUND SCHEDULE FOR Dec. 18
(Games at higher seeded team)
CLASS 6A
Valdosta (Region 1, Seed 2) at Buford (Region 8, Seed 1) -- WDUN AM 550
CLASS 4A
Jefferson (R8, S1) at Benedictine (R3, S1) -- FM 102.9 WDUN
CLASS 2A
Rabun County (R8, S1) at Callaway (R5, S1)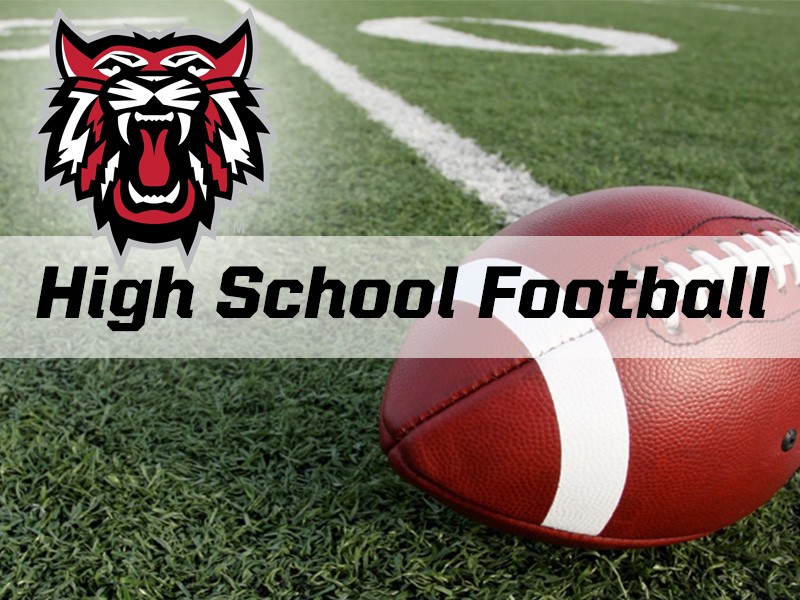 http://accesswdun.com/article/2020/12/963388/semifinals-previews