DAWSONVILLE — Dawson County's offense was its typical explosive self, but its defense stole the show.
The Tigers (3-3, 2-0 Region 7-3A) piled up 386 yards of offense and held Gilmer's wing-T offense to just 65 total yards, 28 in the second half, en route to a 35-0 blowout of Gilmer at Tiger Stadium on Friday. It was the Tigers' first shutout of the season and the least points given up all year.
Gilmer was 0-for-7 passing with one interception.
"They're getting a little more comfortable and learning what we're doing," Dawson County coach Sid Maxwell said about the defense. "With COVID-19, you're behind, and the defense is sometimes behind the offense, especially when you've got so many new personnel guys. They scored 62 points last week, so hats off to the defense and coach [Bradley] Fowler."
The Bobcats (3-3, 1-2 Region 7-3A), on the other hand, were ranked No. 2 in Class 3A in points allowed. They left Dawsonville giving up almost half of their season point total – 88 total points given up through Week 7.
Class 3A's passing leader Zach Holtzclaw was on target all night. The junior signal-caller completed 14 of 20 passes for 237 yards and two touchdowns. He also rushed three times for four yards and a touchdown.
"Zach does a good job of getting the ball out of his hand and hitting the right receivers," Maxwell said. "Coach [Andy] Leblanc does a good job and we find the open guy and now, if we run the football a little bit, it just makes it hard to defend,"
The Tigers' rushing game has been a work in progress all season, and Maxwell said earlier in the year he wanted to see a better push upfront. The Tigers got some production out of seven different backs with Isaiah Grindle leading the attack with 51 yards on nine carries and a touchdown. Conley Dyer added 23 yards and a touchdown.
"We're coming together, but we've still got a task at hand and now, get ready for West Hall next week," Maxwell said."
The Tigers are one of three teams undefeated in Region 7-3A. Cherokee Bluff was off this week, and North Hall extended its winning streak to four games with a 33-10 win over Lumpkin County at The Brickyard.
"We had a tough non-region," Maxwell said. "I think those have hardened us a little and made us realize we have to work hard and correct our weakness. It's going to be a challenge each week."
The Tigers reeled off 21 unanswered points in the first 15 minutes of the opening half, two of the three touchdowns were set up by big passing plays.
Jaden Gibson, who exited the game before halftime with an injury, caught a 21-yard pass and Dakohta Sonnichsen hauled in a 15-yard strike from Holtzclaw to set up the first touchdown. Holtzclaw capped the drive with a one-yard dive for the score.
A series later, Sonnichsen, who took the pitch from Holtzclaw, tossed a 40-yard pass to Tyler Lane. Grindle scampered 28 yards to the Gilmer 2 a play later, then walked in from two yards out on the next play to push the Tigers' lead 14-0 after the Caleb Bonesteel extra point.
Dyer led the charge after Tyler Lane grabbed a 14-yard pass from Holtzclaw to convert a 4th-and-9. Dyer had runs of 12 and nine before he walked in from one-yard out to push the Tiger lead 21-0. Dawson County's final score of the half was a 54-yard pass from Holtzclaw to Sonnichsen with 1:33 to go.
The Tigers final scored came on the second play of the third quarter when Holtzclaw found Lane 72 yards downfield for the score with 11:06 to go in the game.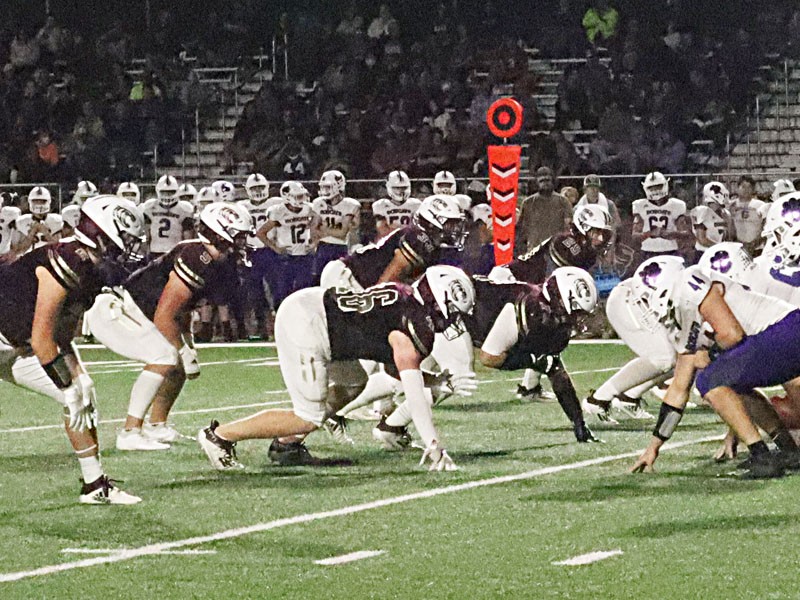 http://accesswdun.com/article/2020/10/949572/dawson-county-smothers-gilmer-in-35-0-win