Mother Nature topped a lot of racing programs over the weekend in and around the south, as the remnants of hurricane Delta moved through the southeast.
That led several race tracks and touring series to postpone or cancel events around the region.
The Lucas Oil Late Model Dirt Series was slated to compete at Dixie Speedway in Woodstock, Georgia on Saturday night and at Georgia's Rome Speedway on Sunday night. Both events were cancelled due to the wet forecast and will not be rescheduled.
For more information on the series, visit LucasDirt.com. For updates on the remaining schedules at Dixie Speedway and Rome Speedway, visit DixieSpeedway.com.
Anderson Motor Speedway in Williamston, South Carolina had a Friday night program scheduled, but wet weather led to that being pushed back to October 16. Check AndersonMotorSpeedway.com for further updates.
Georgia's Hartwell Speedway had planned to hold its Night of Champions, saluting its local division title winners on Saturday night, but the persistent precipitation led track officials to postpone the event to October 17. Check Hartwell-Speedway.com for updates.
Georgia's Winder-Barrow Speedway was another area track that saw Saturday night's race plans washed out. The track is planning to return to action on Saturday, October 17. Check WinderBarrowSpeedway.com for schedule updates.
Boyd's Speedway in Ringgold, Georgia had racing on tap for Friday night, but the threat of rain led officials to cancel the race. The speedway is scheduled to be back in action on Friday, October 30. For more information, visit BoydsSpeedway.MyRacePass.com.
The Southern Nationals Fall Series had planned to be at Tri-County Race Track in Brasstown, North Carolina over the weekend. That event has now been rescheduled for Thursday, October 22. For more information, visit SouthernNationalsSeries.com.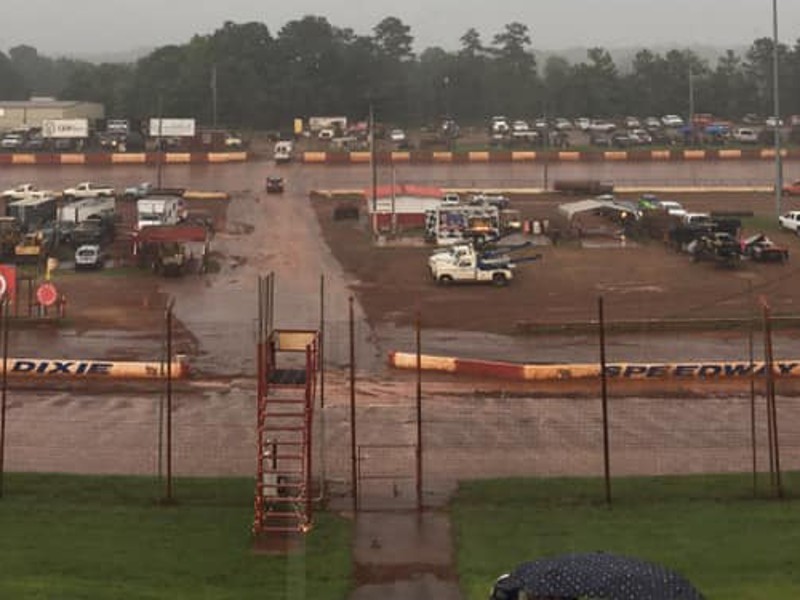 http://accesswdun.com/article/2020/10/946154/rain-from-delta-decimates-weekend-racing-programs