A Gainseville resident and their dog made a narrow escape before they lost their home in what started out as a basement fire.
According to Gainesville Fire Division Chief Keith Smith, on Saturday firefighters responded to multiple calls of a fire on Pearhaven Lane off of Mountain View Road at 4:30 p.m.
Smith said upon arrival, crews found heavy smoke coming from the basement and one occupant advised a dog was still inside the residence.
"Upon entering the basement, crews were met with heavy smoke and heat. Personnel began removing windows, in the basement to aid in ventilation of the basement smoke and heat," he said. "Additional crews attempted entry into the front door of the residence and found the floors had become weak due to the heavy fire in the basement."
According to Smith, an additional fire was found in the garage as the fire had penetrated from the basement into the walls of the garage.
"As the fire in the basement was extinguished, firefighters also extinguished the garage fire. As firefighters were checking the rear of the residence, by opening doors, the dog was able to exit the residence unassisted," he said.
One person was transported to Northeast Georgia Medical Center for smoke inhalation and no other injuries were reported. The residence, according to Smith was a total loss.
The cause of the fire is under investigation by the Gainesville Fire Department's Fire Marshal's Office.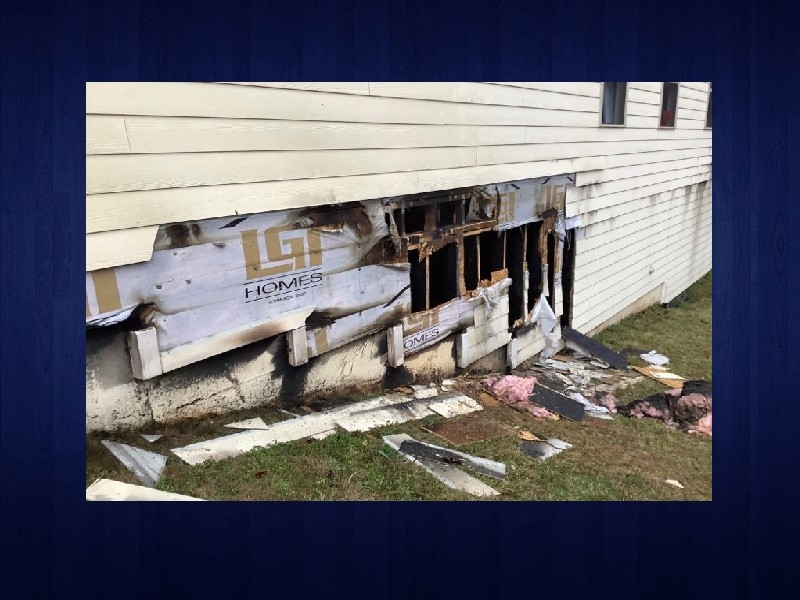 http://accesswdun.com/article/2020/1/867306/gainesville-resident-dog-escape-house-fire-with-limited-injury