The September Oakwood City Council meeting held both a public hearing on townhomes and other several other residential requests, leading to the final item of the meeting: the suggestion of a moratorium on condo applications.

While Councilwoman Sheri Millwood was not allowed to ask for an immediate vote at that time, the suggestion was instead placed on next month's meeting agenda. She said she felt the condominium applications weren't meshing with what the city wanted.

"There have been questions about certain aspects of our ordinance at this point, so I felt like the best thing to do would be call for a moratorium on any more applications for condos, until staff and the council has time to review it and maybe make revisions on it," Millwood said after the Monday's meeting.

Millwood said she felt a six month moratorium would be plenty of time for a work session, full discussion, staff research and continued work until an ordinance that works for everyone was created.

Oakwood City Council has looked at several townhome applications in 2019 as well. Two of those applications that were previously approved ended up up on the planning commission items with requests for changes to their initial applications. The council turned down the requests for Shadow Stone LLC and MB Endeavors.

Shadow Stone LLC's site plan application for the McClure Drive Townhomes on J Crow Road at Township Drive was denied after Millwood moved to do so because the plan didn't fit with the city's definition of a condo. Councilwoman Pat Jones seconded the motion and it carried.

White said MB Endeavors had their Planned Residential Development approved on Flat Creek and McEver Roads, but did not make a special request for eight units instead of six, which is what the Oakwood City Code indicates. While it was apparently on the PRD when approved, the special request wasn't made, White said. "The council denied the request to give them eight units in four different buildings. Our code requires six units."

Councilman Stephen Hendrix moved to deny the request from MB Endeavors, with Councilman Dwight Wood making a second and Councilman Todd Wilson expressing concerns about the future of the development with a change to the building; the council denied it unanimously.

The council did approve, with conditions, the first reading of the rezoning request for William B. Stark, Jr., who wanted to build five buildings on an abandoned right of way area on Commons Drive, right next to the "Phase One" of the University Commons student-geared housing development.

"The application was made to add to the existing development in the area that's PRD, which is designed specifically for student housing. Mr. Stark felt he might could acquire right of ways since DOT is giving some of the remnant property back to adjacent property owners or somebody who could make use of it. He approached council about buying right of way also, since the DOT was willing to... deed additional right of way to him for fair market purchase price," said White after the meeting. "They did that on Phase One and also on this phase. The (Oakwood) Development Authority owns the property now and they will sell it to Mr. Stark fort he development."

White said the development will consist of five buildings, similar or identical to the ones built in Phase One.

"I think the project, because he felt it was so successful in the first phase, he had a lot of inquiries upfront, that this would be viable to add a second phase," said White.

After some back and forth with a nearby neighbor, the council approved the first reading with some of the conditions asked for by the neighbor, including a fence bordering his property, type of parking lot lighting, storm drainage and the permissions for school bus turnaround in that specific area. What would happen to two oak trees on the abandoned right-of-way property was not clear at this point.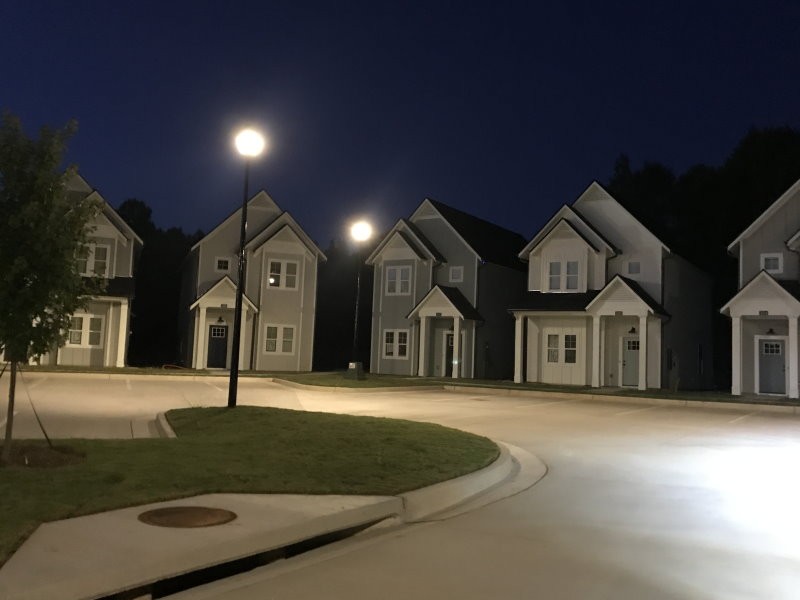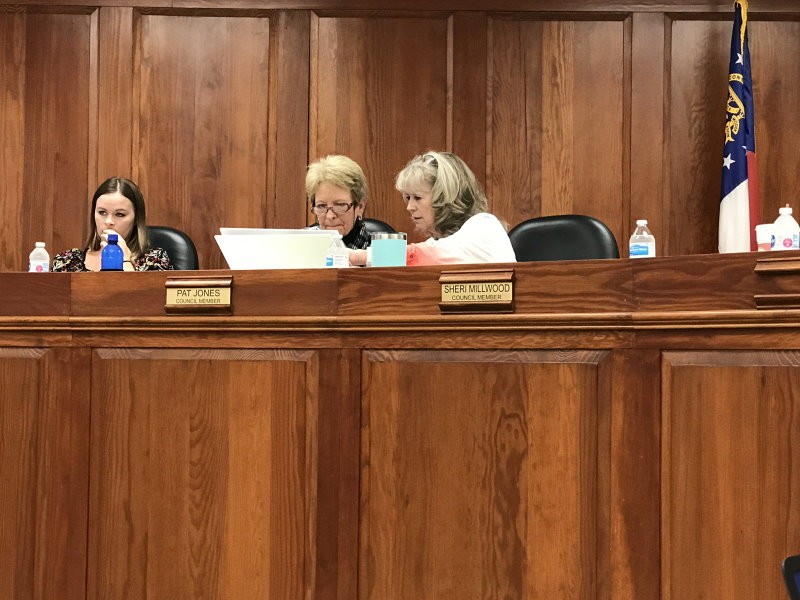 http://accesswdun.com/article/2019/9/831080/oakwood-city-council-approves-additional-townhomes-considers-moratorium-on-condos