CLARKESVILLE – A man with more than four decades of law enforcement service to Habersham County has retired.
Sam Irvin, code enforcement officer the past 15 years, was recognized during the most recent Habersham County Commission meeting.
"Mr. Irvin has served in various positions during his employ with Habersham County beginning in May of 1977, including serving as a deputy jailer, a communications operator, a deputy sheriff, an investigator, chief investigator, chief marshal, and … as code enforcement officer for Habersham County since 2004," said Commission Chairman Stacy Hall.
During the meeting, Hall read a proclamation honoring Irvin for his service to the county and the community, mentioning Irvin's membership in the Clarkesville Masonic Lodge and Mountaineer Shrine Club, and stating "Sam's dedication has been an excellent example and service to people throughout our community."
Irvin received a standing ovation.
Later in the meeting, Irvin's friend Douglas McDonald spoke.
"I've known Sam and his family for over 50 years," McDonald said. "I have worked with Sam for over 42 years. He's put his life on the line for the people of Habersham County for 42 years. He's honest, forthright, upstanding – never any kind of scandal at all relative to the time of his service to the community."
Irvin's retirement is effective as of July 31.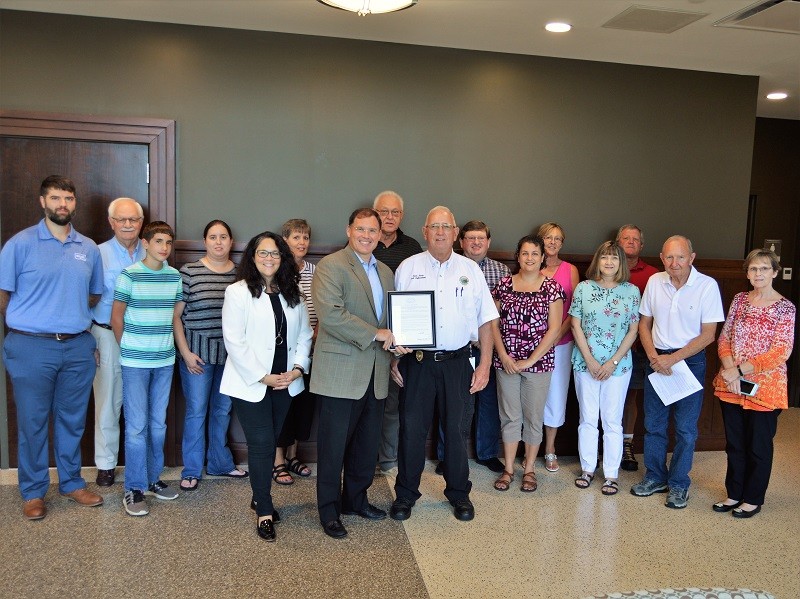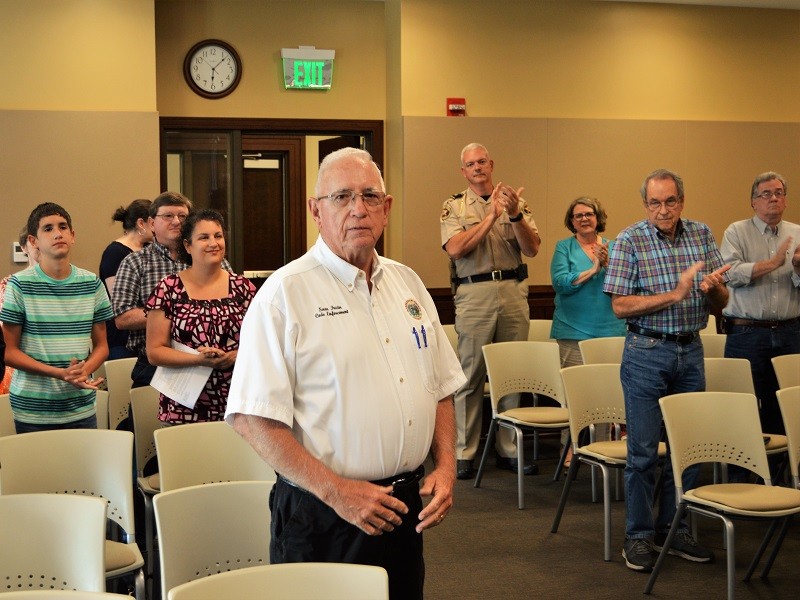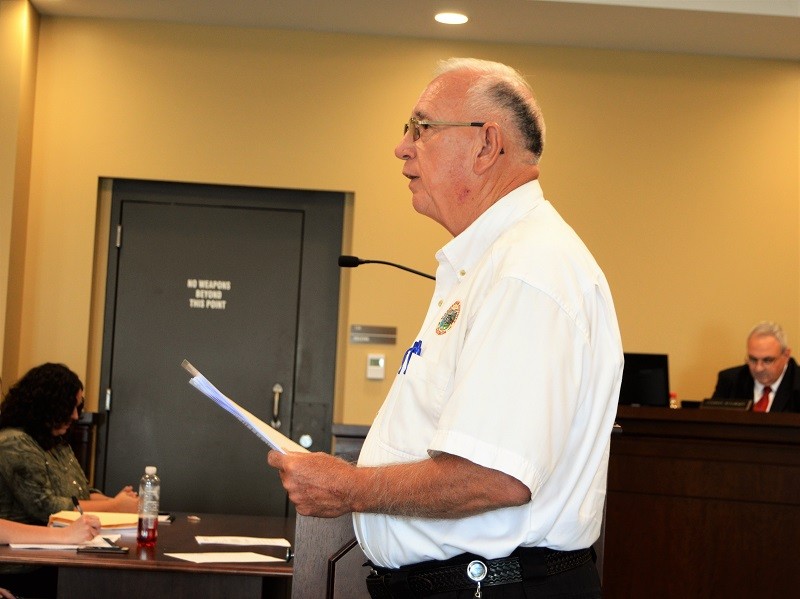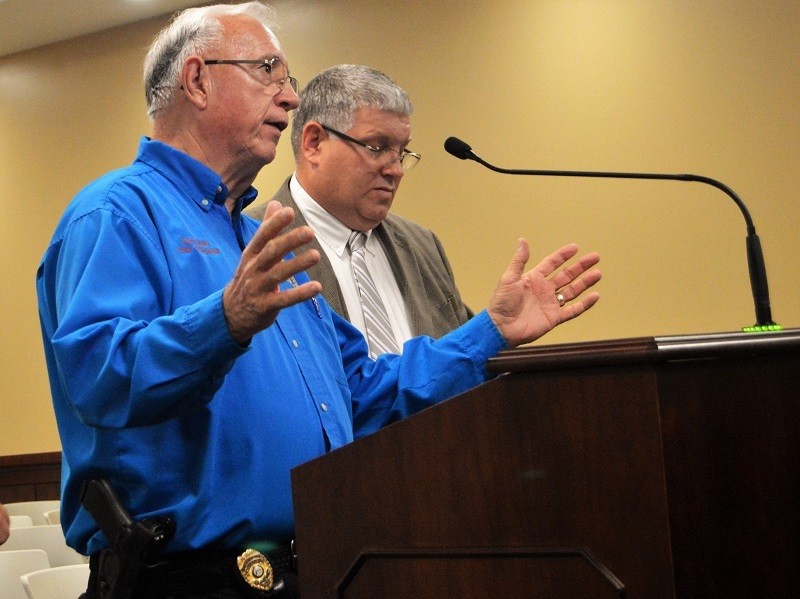 http://accesswdun.com/article/2019/8/819616/sam-irvin-honored-for-serving-habersham-county-for-42-years