Chestatee assistant football coach Luther Jones leads his life by the principles his father taught him.
Brannon Jones left this world too soon, at the age of 39, four years ago, but what he taught his son in the time they had together continues to live through Luther. So much so, he will host the fourth annual Brannon Jones Memorial Football Camp on July 20 at Chestatee High School in Gainesville.
"My dad was the rock of our family," he said. "He worked his tail off for us — he did everything he could for us. He taught me that giving up wasn't an option and that the little things matter. He also told me that there's always somebody out there outworking you, so, today, when you don't feel good, you have to get up and work. He loved people and would do anything for people — that's my attitude."
Jones, a Blairsville native and former assistant coach at Union County High School, accepted a position on Chestatee coach Shaun Conley's staff in the spring. With his new position, he decided to move his camp to the school as well.
The camp is open to kids in grades 1–8. You can register between 9 –10 a.m. on the day of the game or email eltcoachjones@gmail.com. You can also call 706-897-7041 to register.
"We want to love on kids and teach them the greatest game in the world," Jones said. "We want kids to know there is a way out. We also want them to know that there are people out there that care. In the end, we want to teach kids, love kids and be there for them."
The camp will focus on preparation for the upcoming football season and football skill improvement with training from former and current NCAA football players and the area's top coaches.
"Coach Conley loves it," he said. "The administration has been so supportive of me bringing the camp down here. They've opened up Chestatee for kids to come in from across north Georgia."
Jones said the goal is to give two big scholarships and two smaller scholarships to area students.
THE JOURNEY
Jones began his football career in Blairsville, playing four years at Union County High School from 2010-14. He was part of the first football team at Kennesaw State University, where he played four years.
After college, Jones began his coaching career at Union County under Brian Allison.
In the offseason, Jones decided he needed to make a career move and leave the comfort zone in his hometown. He said it was tough to leave a place he loved so much.
"It's been hard leaving my family and friends," he said. "But, I had an opportunity to come down here and learn from a very good football coach and work for a very, very, very good lady in Mrs. (Suzanne) Jarrard. It's part of life, you know. I believe God got me here for a reason. I believe He has brought me to Chestatee for a reason. I'm just excited to be here."
Through the hardship of losing his father in 2015, Jones says his faith helped him through it. He also says faith continues to be a major part in his personal and professional life. But, he admits he struggles with it sometimes.
"I'm not perfect. I struggle with faith things like everyone else in this world," he said. "At the end of the day, though, I know I have what I have is strictly from God through my faith. I didn't get to play college ball just because of my abilities, God gave me the abilities and the want to. It plays a big part in everything I do. My (playing) career is over and football is still in my life, but now my part of football is coaching and, hopefully, helping kids see that faith is a way for them."
Jones said his dad didn't play football, but was always pushing him to be his best. It's a big reason he holds the camp as an outreach to not only those kids wanting to improve their football skills but to help the kids that have gone through losing a parent.
"There are kids out there that have gone through the same thing I have," he said. "Through this camp, if we can reach two kids and let them know it's OK, I have done my job."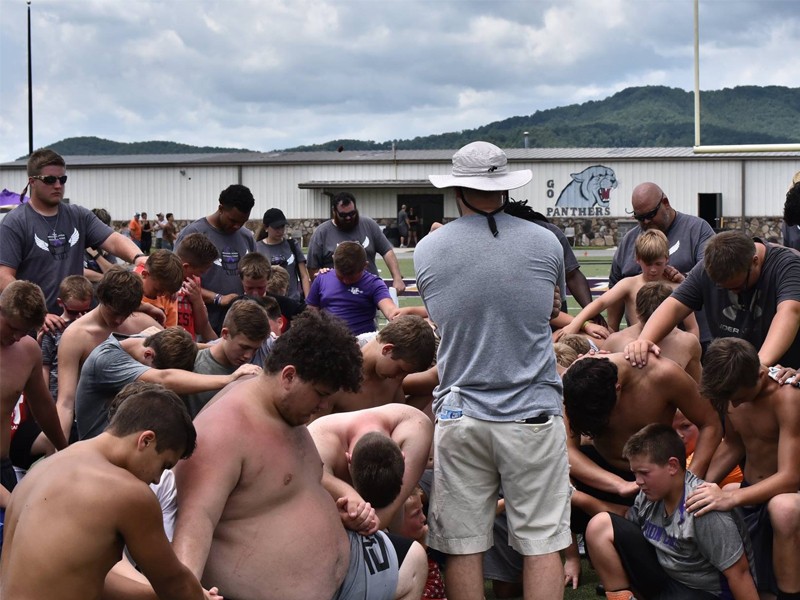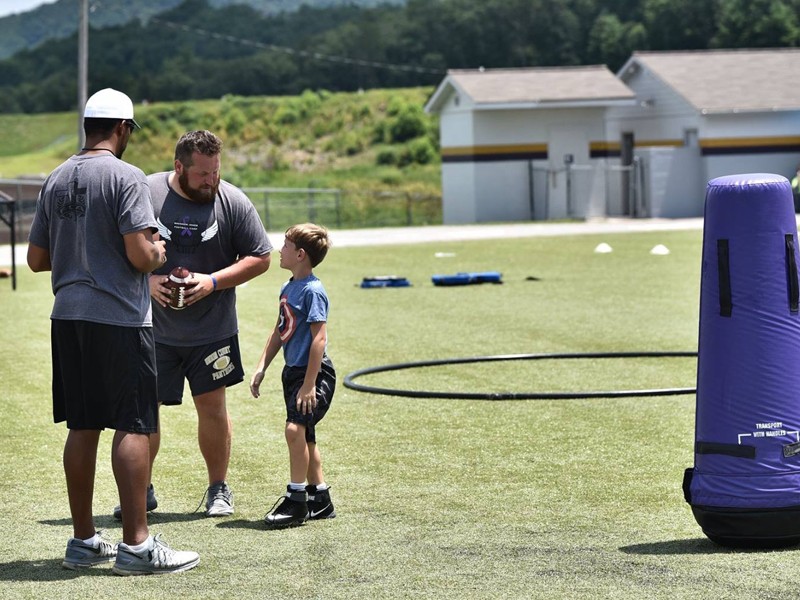 http://accesswdun.com/article/2019/6/803459/football-jones-holds-youth-camp-at-chestatee-to-honor-his-father