The Georgia Mountain Food Bank is holding a free food distribution Friday for furloughed federal employees and others who have been affected by the government shutdown.
The government closure has already begun to affect individuals who aren't federal employees, according to a GMFB news release, and GMFB officials are concerned about the long-term effects this may have on the communities they serve. Those who have been negatively impacted by the shutdown can collect food free of charge Friday at St. John Baptist Church on E.E. Butler Parkway in Gainesville from 3:30-5:30.
The shutdown began more than a month ago.
"Since the shutdown began, the Feeding America network has been operating in high-gear, providing food assistance to ensure families and individuals have enough to eat," according to the GMFB release. "GMFB, a partner distribution organization of the ACFB and Feeding America, has seen an increase in the number of people reaching out for food assistance. If the government closure continues, safety net programs like SNAP, WIC and school meals could be affected."
For a complete list of GMFB's feeding partners and programs in Dawson, Forsyth, Hall, Lumpkin and Union counties, visit gamountainfoodbank.org/who-we-feed/ or call (770) 534-4111.
CONTACT: Kay Blackstock Katie Dubnik
Georgia Mountain Food Bank Forum Communications
770-534-4111 770-654-1891
kay@gamountainfoodbank.org katie@forumspeaks.com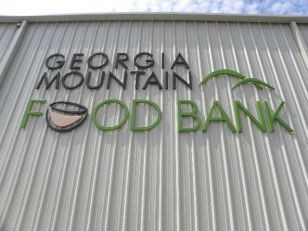 http://accesswdun.com/article/2019/1/756452/gainesville-local-food-bank-plans-free-food-distribution-in-wake-of-federal-government-shutdown