TALLULAH FALLS – The Town of Tallulah Falls will have a new police effective Thursday, Jan. 17.
Tonya Elrod of Habersham County was selected during a meeting Tuesday afternoon, was sworn in Wednesday and is ready to get to work.
"She's the first female police chief for Tallulah Falls and actually the region up here," said Mayor Teri Dobbs. "I was the first female mayor and now she's the first female police chief. We're getting a wealth of experience in her."
This isn't the first time Elrod has been a law enforcement pioneer. Elrod started work at the Habersham County Sheriff's Office in 1998 and went on patrol in 1999.
"Even though [Habersham County Deputy Sheriff] Nell Goss had gone to school she never was on the road, so I was the first female patrol deputy at Habersham and now I'm the first female chief at Tallulah Falls," Elrod said. "That's pretty neat."
Elrod said she plans to meet with Habersham County Sheriff Joey Terrell, Rabun County Sheriff Chad Nichols and officials from the Georgia Department of Natural Resources, Georgia State Parks, the Georgia State Patrol and Georgia Power Co., to ensure a seamless transition and interagency cooperation to ensure the safety of town residents, students on the campuses of Tallulah Falls School, and visitors to the town and Tallulah Gorge State Park.
"I'm meeting with all of them so we can get together and work as a team so we can make it a great little place, and hopefully make it where it's even heard about even more, and more people come," Elrod said.
Dobbs is excited because Elrod plans to be active in the community, including meeting merchants and business employees, school officials and town residents.
"I'm going to get my feet wet just to see what it all entails up there and then I really want to visit all the businesses and meet the people," Elrod said. "Really, I'm looking forward to getting back out and interacting with people."
Elrod is excited about the opportunity and the views surrounding her new office, both physically and when she's on patrol.
"People know about Tallulah Falls," Elrod said. "Tallulah Gorge is historic. People want to come, they want to hike down to it. It brings a lot of tourists in. It's beautiful! To walk out of your office and that's the first thing you see is the view in front of you. It doesn't get any better than that."
Dobbs said town officials didn't waste time getting Elrod ready for work, with orientation beginning Wednesday, Jan. 16, less than a day after her hire.
"We swore her in today," Mayor Teri Dobbs said Wednesday. "We are pleased to welcome her to our town. She will be a full-time police chief."
The appointment follows the recent restructuring of town departments to separate the police and water functions. Previously, now-retired Police Chief Bill Goatcher also oversaw the water department.
"We had 21 years of dedicated service for our town by Bill Goatcher," Dobbs said. "With the restructuring, we've pulled the water department out of the police department."
"Retired Police Chief Bill Goatcher is working with her on the transition," Dobbs said. "Bill has agreed to stay on with us in a part-time capacity."
Additionally, Goatcher will continue to serve in a part-time capacity as superintendent of the water department.
"He will continue to oversee our existing water system for our residents," Dobbs said.
Elrod was one of about a dozen applicants. That field was narrowed to three, then to current Interim Police Chief Matt Nall, who serves as assistant police chief, and Elrod, according to Dobbs.
Elrod will be supported by a part-time police staff.
"We've had three consistent part-time officers," Dobbs said.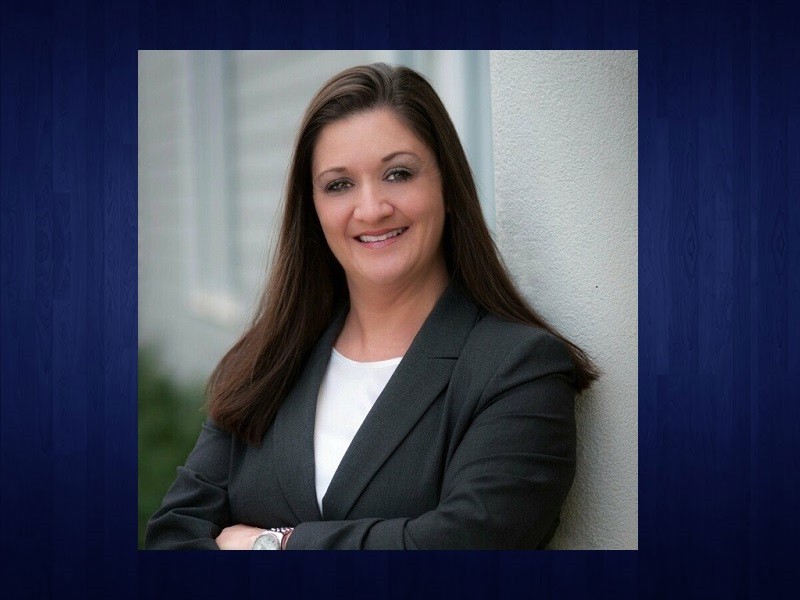 http://accesswdun.com/article/2019/1/754085/first-female-police-chief-in-tallulah-falls-begins-work-thursday