Center Point Executive Director David Smith is retiring March 25 after leading the Gainesville non-profit, which provides education and counseling to local youth and families, for nearly three decades, according to an announcement by the Center Point Board of Directors.
Smith has served as executive director since 1993 but has been part of Center Point since 1989, when he was named part-time director of adolescence and family counseling services for the Christian Education Center, the organization's former name.
Smith first was an associate pastor at the First Baptist Church in Gainesville, Fla., before moving to Gainesville, Ga., to work with Center Point while sharing duties as a part-time youth pastor at Gainesville First Methodist Church.
"It's been a wonderful 30 years," Smith said. "I've always felt I was called to come here, and this community has more than confirmed my decision through its gracious support of me with open arms."
Smith added that his greatest memories of Center Point are "every time I saw the light come on in the face of a young person when he or she decided to make a positive change – whether through our mentoring or counseling programs -- and then go on to a well-adjusted life."
Kathie Futrell, Center Point's board chair, said Smith has led the organization through many changes, outgrowing its original mission and evolving to stay current with today's most pressing needs among young people.
"As the Christian Education Center, our program originally taught religion and ethics," Futrell said. "But over time, we added counseling, mentoring and prevention programs to take a more holistic approach in addressing real-life issues such as drugs and teenage pregnancy. That is David Smith's greatest legacy for the youth of this community."
For his part, Smith says he is proud of the staff that he has assembled at Center Point. When he first became involved, the non-profit had three part-time employees, one teacher and a budget of $65,000. It now has a $1.3 million budget and 26 staff members.
"Whether it's drug addiction, underage drinking or mental illness," Smith said, "we've always worked to provide a safe place to help youth combat the biggest threats to their success in life."
Center Point was founded in 1967 by four area churches with the mission to supplement and broaden religious studies for local youth. For more information, visit the Center Point website at CenterPointGa.org.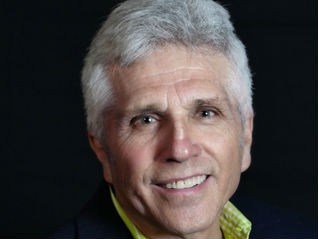 http://accesswdun.com/article/2019/1/752023/gainesville-center-points-david-smith-retiring-after-three-decades-of-serving-local-youth