GAINESVILLE – Hall County has now officially joined the list of local governments that will place a question on their November General Election ballots pertaining to Georgia Senate Bill 17, commonly known as the Brunch Bill, signed into law by Governor Nathan Deal on May 8, 2018.
Voters will be asked if they would like to move up the time on Sundays when alcoholic beverages can be served by as much as 90 minutes, allowing sales to begin at 11 a.m.
Gainesville, Oakwood and Flowery Branch leaders have already considered that action (Gainesville and Flowery Branch approving the question, Oakwood will decide next month); the Hall County Commission followed suit Thursday evening with a 3-1 vote to include the question. Commissioner Scott Gibbs was opposed; Commissioner Jeff Stowe was absent.
But somehow, as is often the case, when identical measures are considered on different dates at different locations by different governing authorities, a bit of confusion can set in. Apparently such was the case Thursday evening.
Misunderstanding of what the resolution before the commissioners entailed became apparent during public comment and discussion by the commission.
One citizen asked the commission to modify the language of the ballot question.
County Attorney Bill Blalock explained that changing the language of the referendum question was not possible. "This is dictated by the state legislature and they dictate the language that goes on the ballot."
Blalock added, "Now you don't have to do it (approve its inclusion on the November ballot), but if you do it you've got to use their language."
Commissioner Billy Powell became aware that some Hall County residents thought the vote being taken Thursday night would determine whether or not early alcohol sales would begin.
"Just for clarification…I just want to make it clear," Powell said to the audience. "A vote on this (Resolution) is only to bring the item to the public to vote on it…in November."
Click the city below to read the status about its decision to include the "Brunch Bill" measure on its November ballot: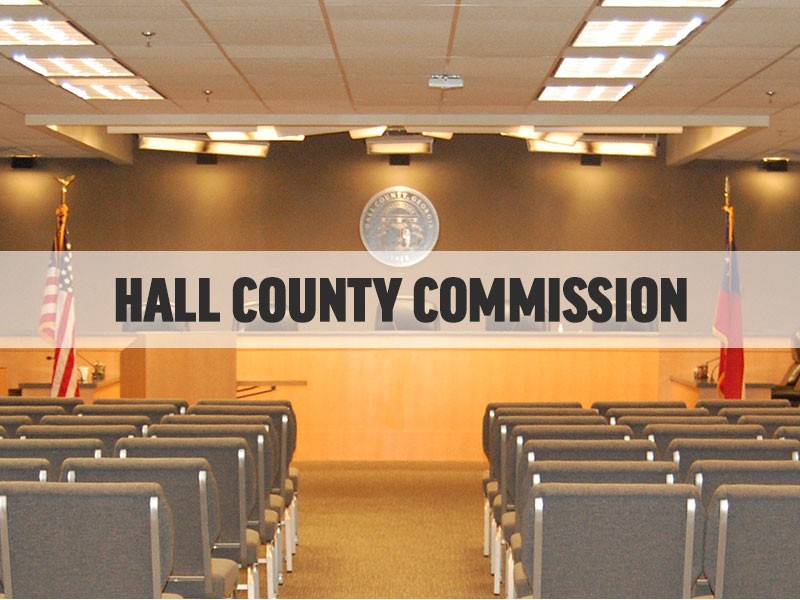 http://accesswdun.com/article/2018/7/696336/unincorporated-hall-county-to-also-decide-on-brunch-bill-in-november