The Gainesville City School Board adopted both the budget and millage rate for Fiscal Year 2019 following a final public hearing on the topic and their regular board meeting Monday night.

The budget presented and adopted was unchanged from its first presentation. "There was a slight adjustment on the revenue side, with the projections the city gave us there was a slight adjustment there, but nothing that made a difference overall," Superintendent Dr. Jeremy Williams said. The millage rate was adopted at 6.85 mills.

"We did have some public show up (to the meetings) but no comment was made," said Williams after the school board meeting and public hearing. "The public was typically some employees and members we have on our staff. I'm just really excited to know we have the budget wrapped up and we can start serving FY19, just hit the ground running. Between the millage rate and the budget, having those behind us just sets our sights for the next school year."

The board approved the budget and millage rate with board considerations unanimously.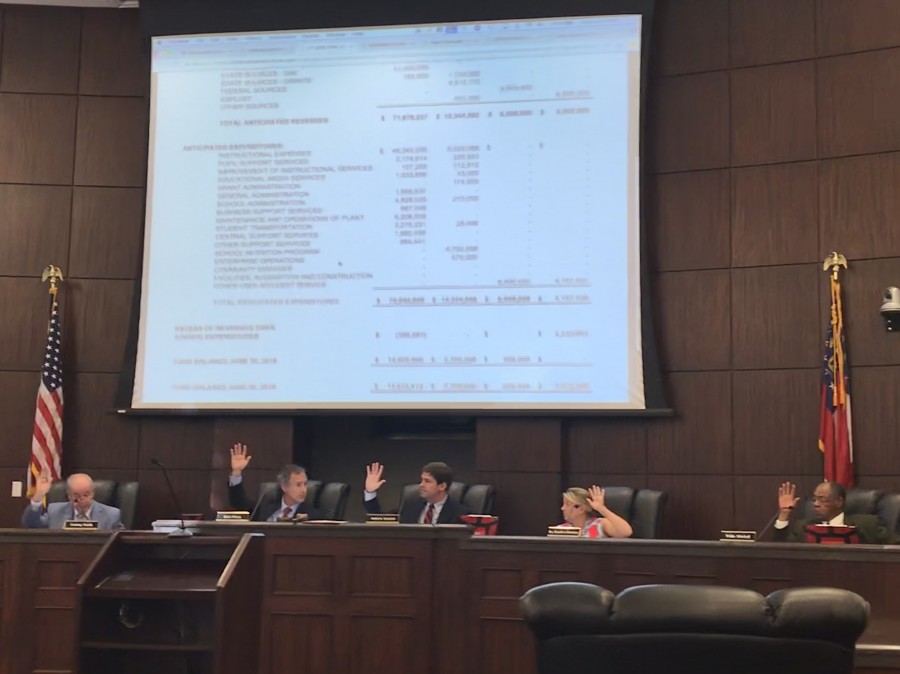 http://accesswdun.com/article/2018/6/683070/gainesville-city-school-board-adopts-millage-rate-budget-for-fy2019