Hoschton planners are considering a development that could essentially double the city's land area and triple its population over the next dozen years.
Kolter Homes, which developed the massive Cresswind neighborhood in South Hall County, is looking to bring approximately 2,600 homes to a 1,500-acre property on the south side of the city, fronting Peachtree Road and Ga. 53. The neighborhood's tentative name is "Twin Lakes."
The housing, if annexed into the city, would be split into two sections, with a gated, 55-and-older community on the north end of the property and a mixture of townhomes and single family homes on the south and eastern portions of the property — plus a commercial development along Ga. 53, according to April Plank, Hoschton city administrator.
"The front of the property is going to be, hopefully, 400,000 square-feet of commercial space," Plank told AccessWDUN.
The commercial portion won't be developed until the homes are finished, said Plank. The tentative timeline for the project calls for everything to be finished by 2030 at a cost of approximately $992 million, according to early figures submitted to the city in May.
"Nothing has been put in stone, because (this project) is really in its infancy," said Plank.
"But you're talking about a possible billion-dollar project. That's huge."
Two public hearings are scheduled on the matter before any final approval or denial is made. The first is a special called meeting of the Hoschton Planning and Zoning Board on Tuesday, Oct. 16 at 5 p.m. at the Historic Train Depot.
A second public hearing is scheduled for the city council meeting on Nov. 1, with a final vote tentatively scheduled for Nov. 5 at the council's regular voting session.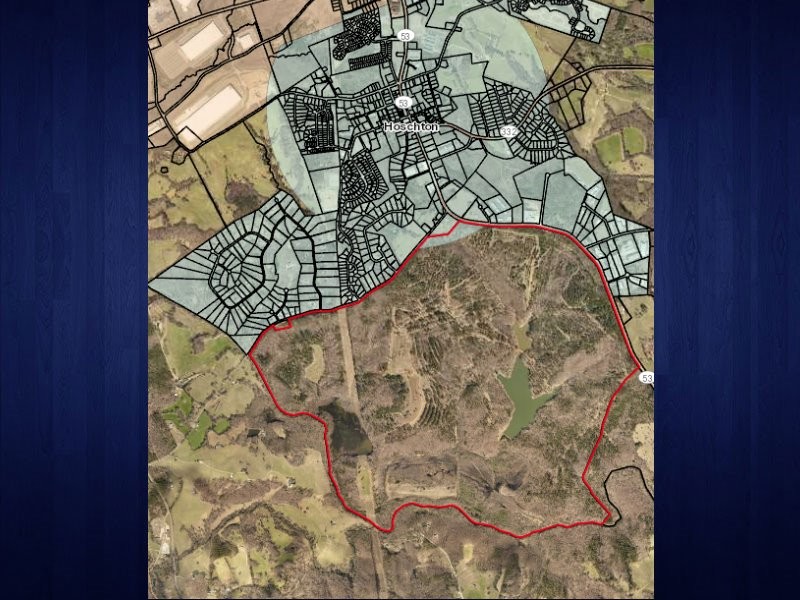 http://accesswdun.com/article/2018/10/720696/hoschton-development-could-double-citys-size-triple-its-population