GAINESVILLE - Georgia School Superintendent Richard Woods told the audience, "A lot of other states are looking at what we are doing. People are starting to really take notice of what we are doing in Georgia."
Woods was in Gainesville at the invitation of the Republican Women of Hall County for their annual education forum held Tuesday evening at Hall County Republican Headquarters.
Woods called Georgia's battle against the 2001 No Child Left Behind legislation signed by then-President George W. Bush a crucial turning point in the state's effort to improve education at all levels.
"For many years…everything was about 'the test', to be honest, during that period," Woods explained.
"One of the reasons I ran (for Superintendent) was because we had taken the child out of the equation. We called them 'percentages', we called them 'data points', we called them 'subgroups'. We de-humanized the one thing we did well: relationships."
"Teachers would tell me they just want to get to know their kids again; I want to get to know the kids."
Woods was elected Georgia School Superintendent in 2014 and oversees 181 school districts statewide.
Woods said that once relationships become the focus of teachers there can be unlimited good things that flow from that nexus.
Young students, Woods said, need more than content and facts - that their lives apart from the classroom affect their development. "Some days what happens at home doesn't stay at home, and sometimes the most important thing we can do is give a child a hug, let them know that we're there."
He added, "So those are things that I think we are looking at, trying to put the human aspect back into education."
As far as the older students are concerned, Woods says he is trying to remove the emphasis placed on securing a college degree. "For many years we said everyone has to go on to a four year university. I think that was a grave mistake as far as our state is concerned, and I would even say as far as our nation is concerned."
Technical colleges and trade schools offer tremendous opportunities, Woods said, and it is in that direction that he hopes to offer more classes designed for preparing high school students for tech careers.
"Our Career Tech-Ag Education (CTAE) group…there's a lot of wonderful opportunities out there; individuals can make great money."
But, Woods cautioned, these areas of study are challenging. "They're not grandpa's old Shop Class anymore. They are highly technical; they are highly skilled; they require a lot of problem-solving."
Woods concluded his presentation by talking about a new direction being taken in the School Nurse program.
"We're on the path of being able to double our School Nurse program. And that means for many school systems, especially in rural Georgia who don't have a pediatrician, who don't have a hospital, that this is opening up a door. This will be a game-changer for many of our rural districts."
Chestatee High School Principal Suzanne Jarrard pinch-hit as the next speaker, filling in for Hall County School Superintendent Will Schofield who was unable to attend the meeting.
Jarrad's thoughts closely paralleled those of Superintendent Woods; she echoed the efforts mentioned by Woods - already taking place in Hall County schools - to build student relationships first as well as to learn the student's areas of interest.
"So that by the time they get to high school we can get them studying what they're interested in," Jarrard said.
"In my 25-years I've learned that if I can get a student to study (what they are interested in) for a portion of the day, then I can get them to sit through that Math that they don't want."
"But," Jarrard added, "that'll get them to that diploma."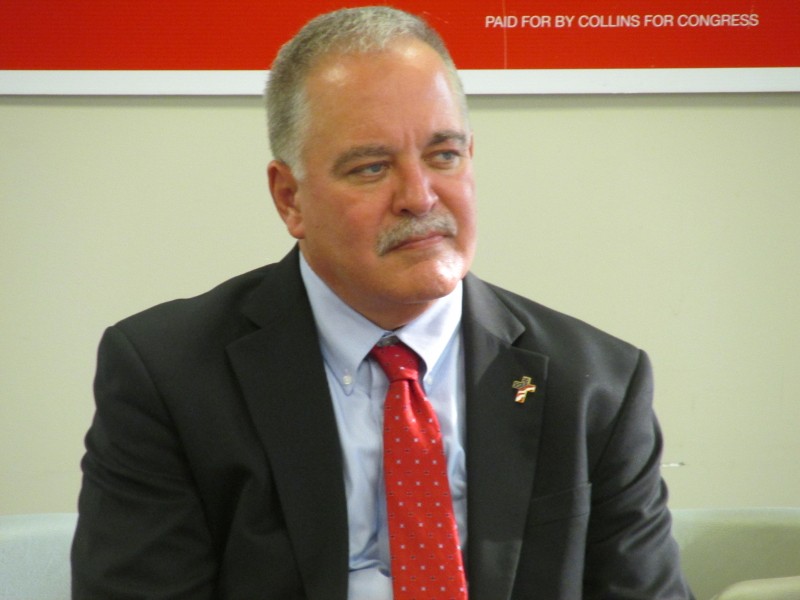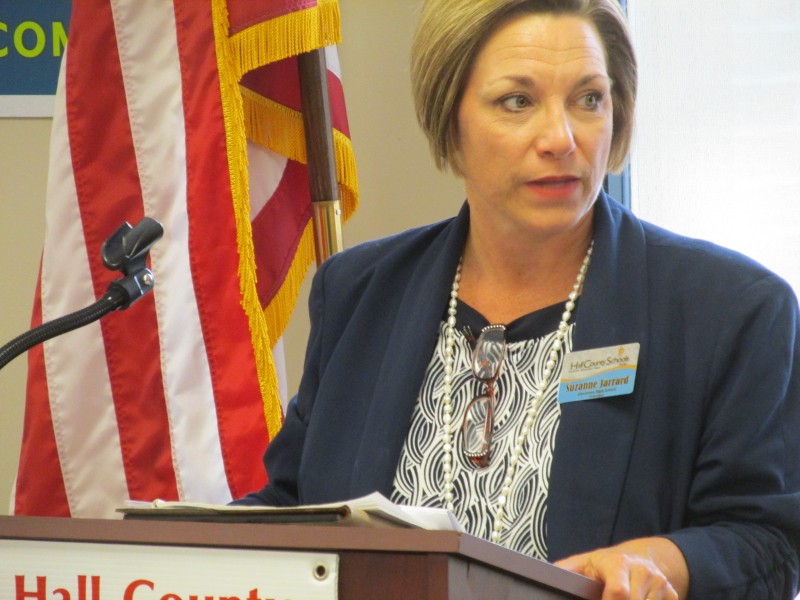 http://accesswdun.com/article/2017/8/575595/state-school-boss-describes-georgia-education-system-as-good-example-to-other-states