NASA has issued a warning about the special glasses and viewers that are being sold for viewing the August 21 solar eclipse.
The agency says use only glasses or viewers that are are compliant with the ISO 12312-2 safety standard.
Click here for detailed information.
The northeast corner of Georgia is among the prime viewing areas for the rare coast-to-coast event.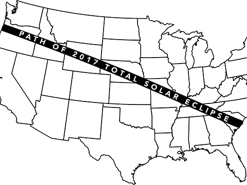 http://accesswdun.com/article/2017/8/569103/nasa-issues-warning-about-solar-eclipse-viewing-equipment