GAINESVILLE — Despite a four-year gap, the only North Hall baseball teams to make the state championship series are woven together like a green and white Afghan rug.
Former Trojan third baseman Griffin Olson made several key defensive plays but will always be remembered for his towering, walk-off home run against Pierce County in 2013 that kept North Hall's playoffs alive. His brother Reese, the No. 1 pitcher for the 2017 Trojans, has strung together three consecutive complete-game gems to anchor an eight-game playoff win streak.
Trent Mongero, now in his 11th season, has been at the helm of both teams, as has most of the coaching staff.
Taber Mongero, the long-time bat boy for the Trojans, was part of the eighth-grade program -- as were all nine of the current seniors -- witnessing first-hand the 2013 team's run to the championship series. He now leads a dangerous North Hall lineup.
Then there is Pierce County, whom the Trojans will meet on Thursday at Grayson Stadium in Savannah in a best-of-three series for the Class AAA state title. First pitch for Thursday's doubleheader is slated for 11 a.m. Game 3, if necessary, is scheduled for Saturday at a time to be determined.
North Hall needed Griffin Olson's blast to force a Game 3 in the 2013 quarterfinals in Blackshear and then rode that to a victory in the deciding contest. The Bears surely will be looking for a measure of revenge.
Griffin Olson, talking about the comparisons between the two North Hall squads, said one key factor is often overlooked.
"Both teams played together for a long time," he said. "Our team was together from elementary school and so has this team. We were all friends and wanted to win for each other. I think it's the same for (the 2017) team. Chemistry is a big thing in sports, and I think that's a big factor for both teams."
Former pitching standout Preston Graham, who led the Trojans in 2013 and later played alongside Griffin Olson at Piedmont College, took time to talk with the current squad and has been credited with helping his proteges learn from their past mistakes.
The 2013 team dominated most of that season, though they were pushed to the limit by both Pierce County (quarterfinals) and Blessed Trinity (semifinals) in the playoffs. Reese Olson said Graham shared a secret that helped shed light on their gut-wrenching two-game sweep (4-2 and 2-1) at the hands of Cartersville in the championship series.
"Preston told us they were thinking more of of how they were going to celebrate after they won," Reese Olson said. "He said they were more concerned with that than the game. He said they just felt like at that time they couldn't be beaten and that maybe they didn't focus on what they needed to do to win.
"That was kind of eye-opening because that was a great team. I was at that finals and to me it was the worst two games they played all season. I think we all learned from Preston that to be successful you need to focus on what you need to do on the field. I don't think any of us have thought about anything but that since."
Taber Mongero said the experience that all of the seniors got from hanging with that group all through the playoffs has been a driving force behind the success of the 2017 team.
"(The 2013) team had high expectations coming into the season," Mongero said. "They were hard workers. They showed us what it took make it to the finals. I'm sure they would like to go back and change a few things in the finals.
"I think for (the current team) we feel like there is some unfinished business. We wouldn't be here without that team. We hurt for those guys that they didn't win it, and we want to win it for them and the whole North Hall community."
Trent Mongero has never been one to compare any of his teams against one another. "They're all different each season with different personalities," he has stated on numerous occasions.
But the link between his two finalists made the question inevitable -- how would they fare in a match-up against each other?
"It would be a dogfight. It would probably go three games. That's all I'll say," he stated. Then he added, "the 2013 team had star-power with two Division I players. Preston was the AAA Pitcher of the Year that season. Andrew Smith, one of the greatest players ever for North Hall, was at the top of a great lineup.
"But the current group just battles and battles, never quits, and is so mentally tough. Top to bottom it's probably not as talented but the best talent doesn't always win. The best TEAM does. These guys play as a team and when they do that they are very difficult to beat."
Trent Mongero did admit that the 2017 team has something that the 2013 squad didn't.
"The 2013 team didn't have anyone to go to with experience of being in that situation. It was new to all of us," he said. "The current team has been able to draw from those guys and being in the dugout in 2013 and experiencing the ups and downs and the emotion of it all I think will be a big plus.
"We have the younger players of the future with us this time and we're telling them to absorb everything they can see and feel for the future. I think that has been a huge factor in us sustaining success the last five or six years."
As for the team comparions, Taber Mongero said he too would love to see that matchup on the field.
"(The 2013 team) had a lot of stars. It's just great to be in the conversation," Taber Mongero noted. "But I would love to see a Preston vs. Reese pitching matchup. It would be a close series. They might beat us but I never count my guys out."
Reese Olson said much the same as Taber on the comparisons.
"The 2013 team was a better hitting team, but I would never go against my team," Reese said. "We would do whatever we needed to do to try and win. But, I would love to go against Griffin for sure."
Griffin Olson was a little more straight-forward.
"Oh, we would win," he said. "I think it would go three but we would win. Andrew or Adam (Kelley) or Zack (Mize) would make a play or something.
"But, I love watching (the 2017 team). They just do whatever is necessary to win. I probably get more nervous watching Reese pitch than I did playing."
Taber Mongero said one driving image for him has helped him get ready for this moment.
"I remember seeing those seniors (in 2013) and seeing the heartbreak on their faces at the end," Taber said. "We want this for them and for the community."
Griffin Olson, along with scores of former players, will be making the trek to Savannah. He said they are all hoping for a different outcome this time around.
"I think everyone that has ever worn the North Hall uniform will be pulling for these guys. They're playing for all of us and we're going to do what we can to help them finish what we couldn't."
NOTES: The Georgia High School Association has moved the two Wednesday series scheduled for Savannah to Friday due to expected inclement weather in the area. The move will not affect the Thursday series. ... That means the Trojans and Bears will open the 2017 finals in Savannah on Thursday.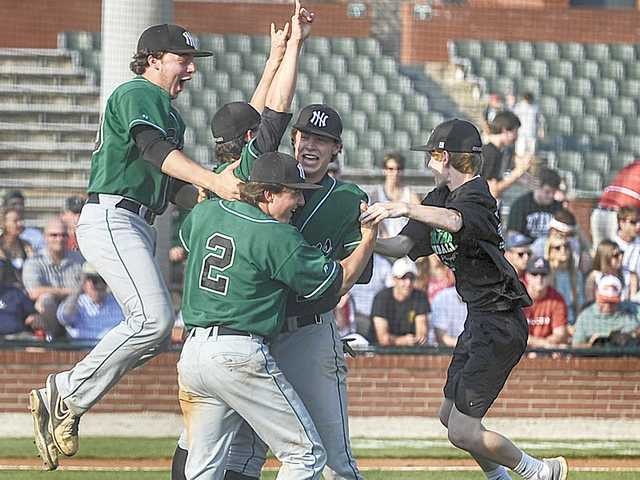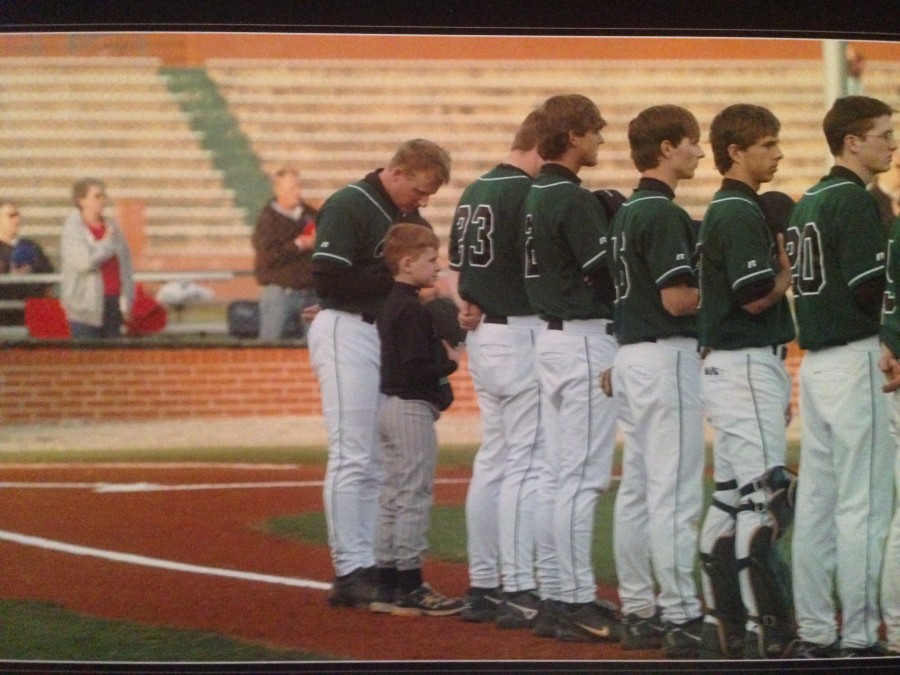 http://accesswdun.com/article/2017/5/539485/playoff-baseball-north-hall-finals-teams-forever-linked