Jenny Arthur showed the rest of the world on Friday that she very much belongs on the Olympic stage.
And while the Gainesville native did not nab a medal in the 75 kilogram women's weightlifting competition, finishing sixth at the Rio 2016 Games, it was a performance full of promise -- one that could pave the way to even bigger things in four years time at the 2020 Games in Tokyo.
"We've been saving money right now so we can fly to Tokyo (for the 2020 Olympics)," Kelly Arthur, Sr., Jenny's father, told AccessWDUN's Russell Brown on Friday's edition of the "Afternoon News Wrap" program. (NOTE: You can listen to the full interview by clicking on the sound file at the top of this story.)
Jenny's lifts not only filled her family and alma mater, Chestatee High, with pride, they also showed that the future is very bright for the 2012 War Eagles graduate.
The younger Arthur moved up two finishing places while battling the same field that that she recently competed against in the world championships.
"Keep in mind, Jenny has participated in several events to get to this point, and the one before this one was the world competition. The participants she met in the world (competition) are going to be the same ones she would meet in the Olympics," said Kelly Arthur after watching his daughter soar through much of the 15-person field.
And if she continues that kind of climb, the sky may indeed be the limit, as Arthur chases a rare feat for U.S. lifters — no female American lifter has medaled since the 2000 Games in Sydney.
Regardless of the future, the Arthur family and Gainesville community swelled with pride on Friday, as it was declared "Jenny Arthur Day" at Chestatee.
"Words can't describe how (the community) has come out to support us. Not just today, but it's been over the last few months," said Kelly Arthur, adding that social media has shown them an outpouring of support for Jenny. "It's overwhelming, it really is."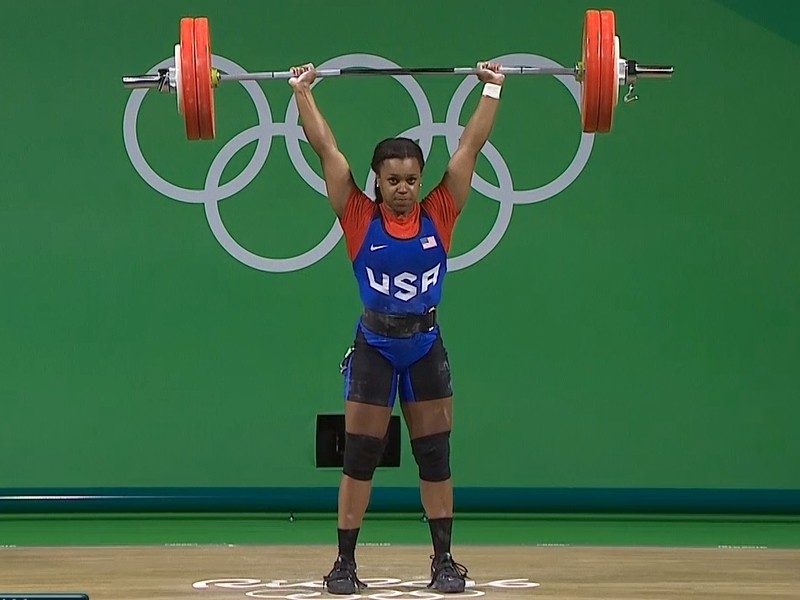 http://accesswdun.com/article/2016/8/433945/chestatee-alum-arthur-places-6th-in-olympic-weightlifting