TOCCOA — A three-vehicle crash involving two commercial vehicles and a passenger car shut down the two-lane portion of Ga. 365 in Stephens County for more than eight hours Monday.
The driver and passenger in the car suffered serious injuries in the collision.
The wreck was reported at 2:54 p.m. on Georgia 365 (West Currahee Street) south of Cawthon Road toward Jeanette Jamieson Interchange, said Trooper 1st Class Jesse Lewis of Georgia State Patrol Post 7 in Toccoa.
According to Lewis a 2007 Mack 700 dump truck driven by Steve Griffeth, 52, of Carlton and owned by Roger Trucking of Athens was traveling north on Ga. 365 toward Toccoa.
A 2005 Kenworth tanker driven by Freddie Smith, 55, of Forest Park and owned by Synergy Recycling of Kingsland was traveling south on Ga. 365 toward Jeanette Jamieson Interchange, as was a 2012 Toyota Camry driven by Ray Starling, 78, of Toccoa, Lewis said.
"Vehicle 1, which was the dump truck, crossed the centerline and sideswiped Vehicle 2, which was the tanker truck, causing Vehicle 2 to travel off the west shoulder and overturn onto its right side," Lewis said. "Vehicle 1, the dump truck, continued, striking Vehicle 3, the Camry, head-on."
Lewis said the dump truck traveled off the west shoulder of Ga. 365 and into the woods where it came to final rest.
The Camry rotated clockwise and came to rest in the northbound lane facing north, Lewis said. Airbags in the Camry activated during the collision.
"Driver 1, Steve Griffeth, stated that his vehicle shut off and he lost power steering prior to the first vehicle," Lewis said.
No charges have been filed in the crash.
The Georgia Department of Public Safety Motor Carrier Compliance Division, and the DPS Specialized Collision Reconstruction Team also assisted with the investigation.
Lewis said the Georgia Environmental Protection Division responded due to the used oil that spilled from the overturned tanker truck.
Griffeth complained of arm pain, but was not taken from the scene for treatment.
Smith complained of upper extremity injuries and was taken by ambulance to Stephens County Hospital.
Starling was airlifted by AirLife Georgia 2 to Northeast Georgia Medical Center.
Starling's passenger, Elizabeth Starling, 73, of Toccoa, was taken by ambulance to Northeast Georgia Medical Center.
The Starlings both suffered unspecified serious injuries, Lewis said.
All those involved in the wreck were wearing seatbelts, Lewis said.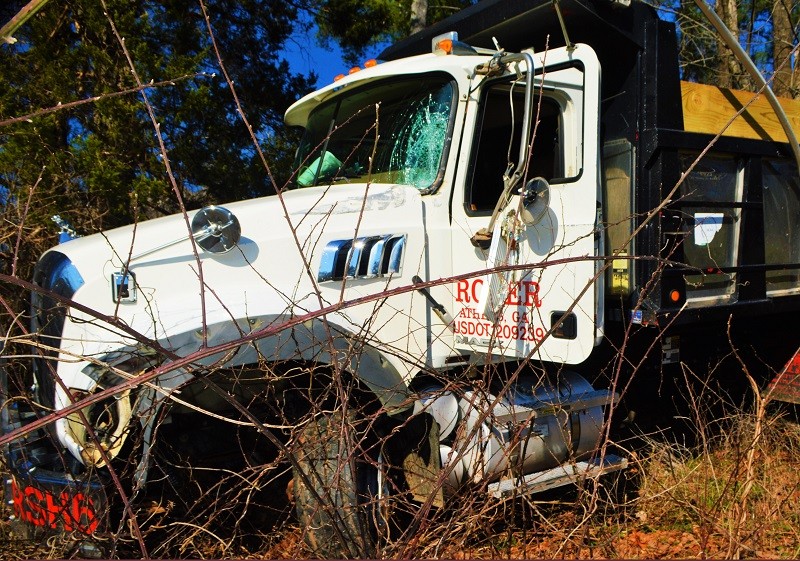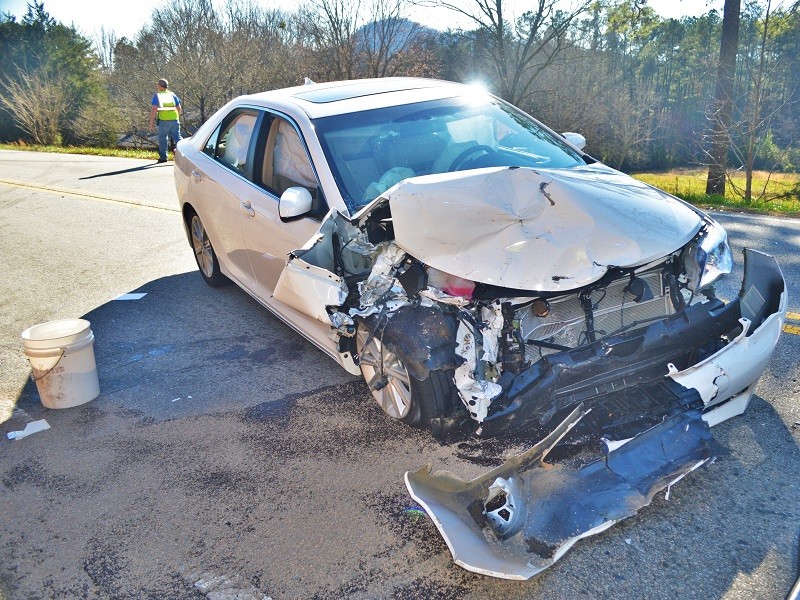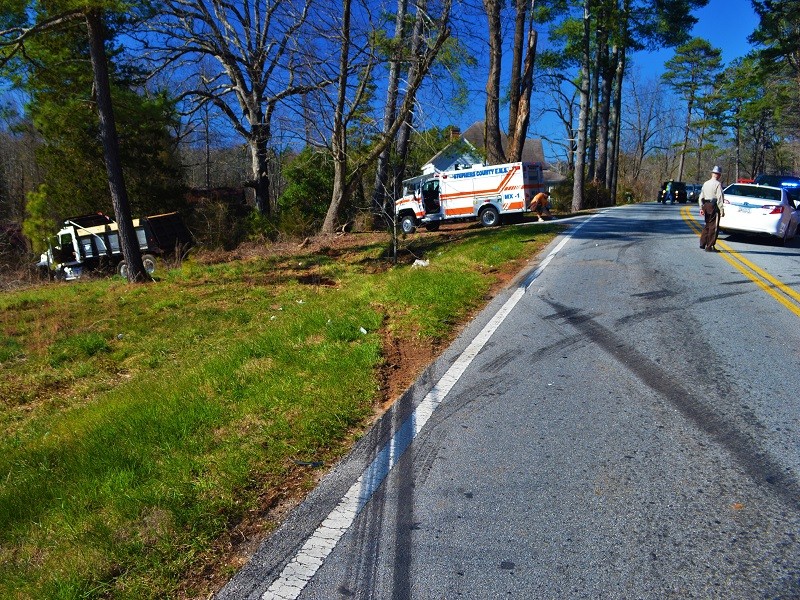 http://accesswdun.com/article/2016/2/373870/stephens-county-crash-hurts-4-shuts-down-ga-365-for-hours