DULUTH -- The Johnson boys bounced back after a loss to Grayson on Friday with a 94-72 win Saturday night over Centennial in the Duluth Jingle Jam.
The Knights fell behind 9-0 to start the game, before closing the first quarter on an 18-8 run to grab the lead. Johnson then outscored Centennial 20-10 in the second quarter to take a 38-27 halftime lead.
The Knights blew the game open in the third quarter and then cruised the rest of the way.
Johnson demonstrated balanced scoring with four players posting 15 or more points.
Carter Cagle led the way for the Knights with 23 points and six rebounds. James Hodges added 19 points to go along with eight rebounds.
Ty Cockfield had a double-double with 16 points and 11 assists, and added seven rebounds. Roderick English had 15 points and five rebounds for Johnson.
Centennial was led by Tre Hansborough with 22 points and Xavier Jackson with 18 points.
Johnson (8-3) will be back in action next Friday on the road against Cambridge.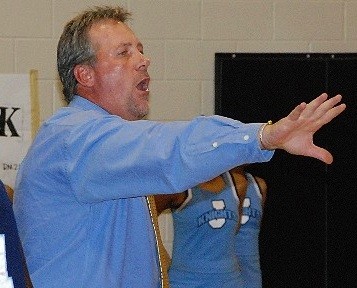 http://accesswdun.com/article/2013/12/269318