DAHLONEGA -- The University of North Georgia Athletic Department is honored to announce the four outstanding individuals who will be inducted into the Athletics Hall of Fame at a luncheon on Saturday, Feb. 15, 2014. Those individuals include Spencer Boyd ('60), Galina Dimitrova Courson ('01), Paul Stringer ('52) and Katie Williamson ('06).
The induction ceremony will take place Saturday, February 15, 2014, at 11:30 AM in the university's Dining Hall Banquet Room. Tickets are available for $45 per person with guests encouraged to reserve by phoning 706-864-1547 or online at www.northgeorgia.org/hof.
The induction ceremony will precede a Peach Belt Conference basketball doubleheader against UNC Pembroke set to tip off at 1:30 p.m. in Memorial Hall. The UNG Athletics Hall of Fame class of 2014 will be recognized alongside the 13 previous inductees at halftime of the women's game.
"We're excited about inducting another elite class into the UNG Athletics Hall of Fame," Athletic Director Lindsay Reeves said. "Each of the members of this class have left both a distinctive mark on University of North Georgia Athletics and the entire Nighthawk community and each is incredibly deserving of this honor. I look forward to welcoming our newest inductees, as well as all current Hall of Fame members, back to campus for our February induction ceremony."
Boyd, nicknamed Curly, represented North Georgia as a standout men's basketball player from 1958-60 and capped his two-year career as a 1,000-point scorer (1,014 points) in just two seasons of wearing the Blue & White. He was named North Georgia's Most Valuable Player in both of his years and following his senior year was named the Atlanta Tip-Off Club Player of the Year landing a spot on the Atlanta Journal Constitution All-Georgia team. Boyd was a two-time Georgia Intercollegiate Athletic Conference (GIAC) All-Conference selection and finished his senior season as the state's leading scorer in all divisions after depositing 29.7 points per contest which still stands as the school's single season record for scoring average. The single season scoring average lead all of NAIA in scoring and was third nationally in all collegiate divisions. The Porterdale, Ga. native would go on to serve with distinction in the US Army for two years as a Commissioned Officer before retiring from the Newton County School System after a successful career as an educator and coach
Dimitrova Courson was a member of the North Georgia women's tennis team for three years from 1998-2000 and aided the Saints to a top-25 ranking of each of her seasons of competition. She climbed as high as fifth nationally in the NAIA singles rankings and carried a top-20 ranking in each of her three years of competition. Dimitrova Courson was crowned the Southern States Athletic Conference Champion in both '98 and '99 and would advance to represent North Georgia in the NAIA National Tournament eventually garnering the association's National Player of the Year honor in '99. She would become North Georgia's first-ever All-American in women's tennis as she collected the top honor in both '99 & '00. She was a double major in Accounting and Finance and graduated with a cumulative grade point average of 3.95 landing her on the NAIA All-American Scholar list in each of her three years. The Bulgaria native was a member of the Phi Kappa Phi national honor society and founder and president of UNG's International Student Association. Dimitrova Courson is currently employed as a Certified Financial Planner at The Financial Discovery Group in Atlanta.
Stringer played baseball at North Georgia in 1950-'52 where he was a pitcher for head coach Jack Russell and was also a member of the Rifle team. During his time as a student-athlete at North Georgia Stringer was also a member of the Non-Commissioned Officers' Club. His selection centers around his long-term support of the athletic programs at UNG and the Dahlonega community as the life-long Dahlonega resident has been very involved as a generous supporter of various local projects including scholarship gifts for the Corps of Cadets, Patriot Choir, athletic teams and facility enhancement projects. Professionally, he owns and operates Stringer Insurance Agency and has received numerous awards for excellence and customer service. He has served in the Dahlonega Jaycees, Dahlonega Lions Club and Dahlonega Rotary Club. Stringer was awarded UNG's Distinguished Alumni Award in 2006 and the Presidential Leadership Award in 2012 and currently serves as the Secretary on the University Foundation Board of Trustees.
Williamson anchored a North Georgia women's basketball team that earned four consecutive conference championships from 2002-2006 and led the Lady Saints to a career record of 109-24 during the school's transition from NAIA to NCAA Division II. She captained head coach Buffie Burson's 2005-06 team the secured the school's first-ever Peach Belt Conference regular-season championship in '06. The Suwanee, Ga. native was a 1,000-point scorer and graduated as Valedictorian and summa cum laude in May of '06. She opened her career being named the Southern States Athletic Conference (SSAC) Freshman of the Year and would continue on to garner All-American distinction in both associations (NAIA 2nd team in '05 & NCAA 3rd team in '06). Williamson also earned ESPN Academic All-American honors following her senior year and her season and career free throw percentage records still stand in the UNG basketball records book. She currently serves as a MD Pediatric Hematology-Oncology Fellow at Emory.
The UNG Athletics Hall of Fame honors individuals who have earned outstanding athletic achievement or made substantial contributions to the university. A nine-member Board of Directors is responsible for operations of the Athletics Hall of Fame and serves as selectors for all honorees, based upon nominations.
Single-game tickets for the Hall of Fame Basketball doubleheader against UNC Pembroke are available the day of the game at the main entrance to Memorial Hall Gym. Tickets are $6 for adults, $3 for students and free to all UNG faculty and students with valid UNG ID.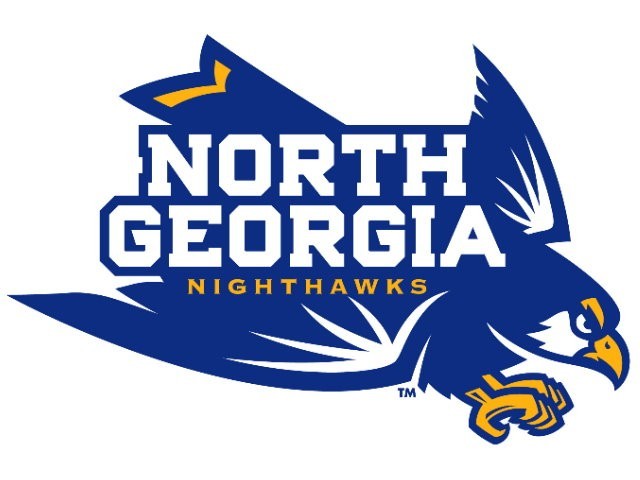 http://accesswdun.com/article/2013/12/269081