After letting it soak in for a few days we've finally had our chance to put the 2013 football season in perspective. With that in mind, we're ready to hand out a few postseason 'attaboys to some of the best things we saw from this past campaign...
TEAM OF THE YEAR:
BUFORD -- It's hard to pick against a team that won its ninth state championship in 13 seasons and dominated throughout the campaign. The Wolves rolled through most of the season, totaling the highest points scored in GHSA history (707), while allowing just 7.4 points per game. Yet the Wolves also showed they were more than just a front-runner, displaying plenty of grit and determination to come from behind in both their semifinal and championship contests. You want the definition of a complete team? This is it. Yes, the Wolves outclassed most opponents, but the fact that they had the gumption to dig deep when challenged and snag that title makes them a clear No. 1 in our book.
That said, there were a number of area teams that were worthy of this title and deserve honorable mention for outstanding seasons:
-- CHESTATEE: The War Eagles graduated or lost to injury their entire starting backfield but actually bettered last year's breakout season, coming just a few plays away from upsetting Monroe Area to win Region 8-AAAA and claiming the program's first-ever playoff victory. Chestatee proved the naysayers wrong time and again and showed that they are program to be reckoned with.
-- GAINESVILLE: Yes, the Red Elephants had the most talented player in the area if not the state and plenty of speed to burn, but Gainesville also had plenty of holes to fill from 2012's historic championship team, including a defense that returned just a handful of experienced players. Yet the Red Elephants actually bettered their scoring output from a season ago and fashioned a defense that more than held its own against two of the most talented teams in the state (Tucker and M.L. King). The Red Elephants also got back to the semifinals for the third straight season and were tantalizingly close to another title game shot.
-- JEFFERSON: Like Gainesville, the Dragons had some holes to fill off of last season's title-winning side. The biggest difference is that Jefferson replaced its all-star quarterback. And Bryant Shirreffs' replacement -- younger brother Evan -- went down early in the season with an injury. Yet a strong running game, defense and back-up TJ Skelton got the Dragons to the state quarterfinals -- which, barring last year's success, had not happened since 1977.
-- WEST HALL: The Spartans may not have the record of the previous four teams mentioned, but West Hall certainly came the farthest of any team in northeast Georgia, perhaps, the entire state, reaching the playoffs for the first time since 2002 and nearly knocking off then-No. 2-ranked Cartersville in the first round before falling 28-26. It was a reclamation project that should have plenty of area teams hopeful of what can be done with the right mix of coaching, talent and hard work.
PLAYER OF THE YEAR
-- DESHAUN WATSON, quarterback, Gainesville -- The numbers alone boggle the mind and bear repeating: 3,745 yards passing, 1,057 yards rushing, 63 total touchdowns -- for most players that is a great career. For Watson it was his senior season. He also did all of this after Gainesville graduated two of his top four receivers from 2012 and installed new starters along the offensive line. Yet he still helped the Red Elephants to a region title and state semifinal berth, capping a career that we'll not likely see again.
HONORABLE MENTION:
-- Korie Rogers, linebacker, Buford -- Anyone who watched the state title game and saw Rogers' tackle for loss on fourth-and-1 with the game on the line saw just how explosive the middle linebacker was/is. And to lead a defense like Buford's you've got to be something a bit special.
-- TJ Skelton, quarterback/receiver, Jefferson -- His stats aren't gaudy (1,375 total yards, 22 total TDs), but to step in and take over as quarterback (when you had been playing receiver) and guide his team to several key victories speaks volumes about the young man's ability, and, without him, the Dragons may not make the quarterfinals.
-- Andrew Smith, quarterback, North Hall -- The play-making quarterback/safety finished second on the team in rushing (1,057), second in tackles (66) and tops in touchdowns (18). A number of opponents will be glad to see him graduate.
-- Dalton Whitfield, running back/linebacker, White County -- The word "beast" comes to mind when thinking of the Warriors senior, who could take over a game from both sides of the ball. He played a key role in leading White County to the No. 2 seed from Region 7-AAA and the program's second ever state playoff victory.
-- Charlie Woerner, running back/receiver/safety, Rabun County -- The sophomore followed up on an explosive rookie campaign that should have FBS coaches drooling. Blessed with size and speed, Woerner is also a playmaker and a ballhawk, and you can bet Region 8-AA foes wish he didn't have two years left. He finished with 1,460 yards rushing, 417 yards receiving, 24 total TDs and 67.5 tackles.
GAME OF THE YEAR
-- NORTH GWINNETT 50, MILL CREEK 47 -- and -- CHESTATEE 20, LANIER 17, 2OT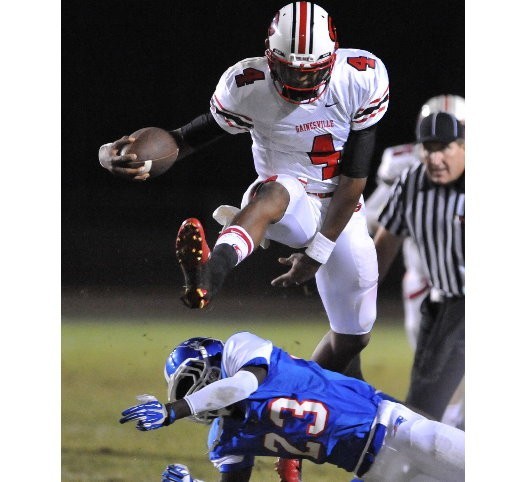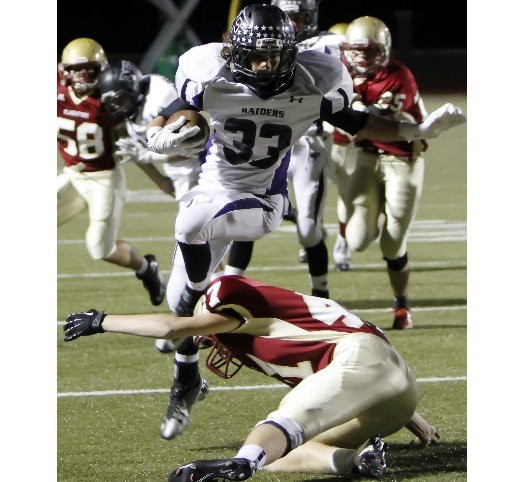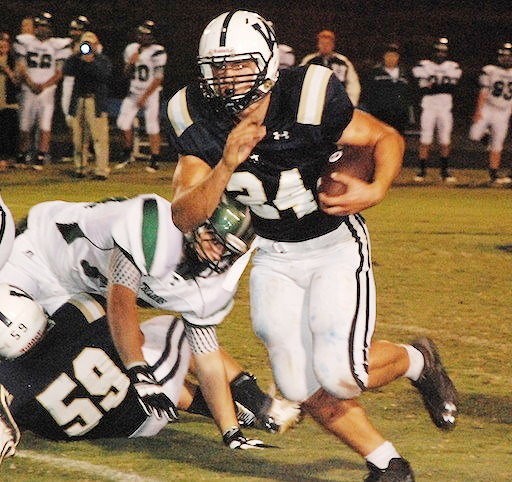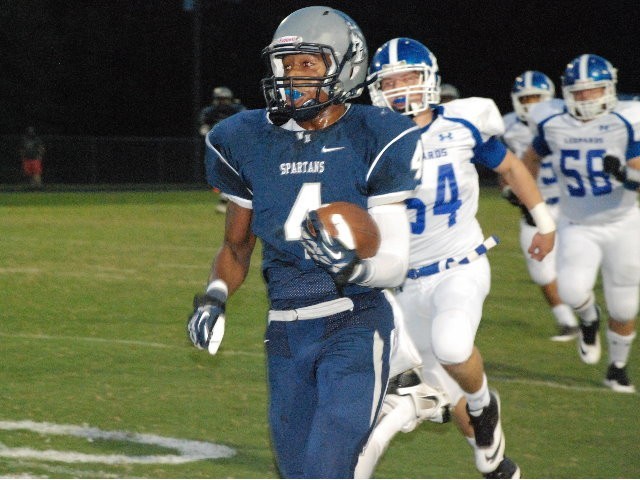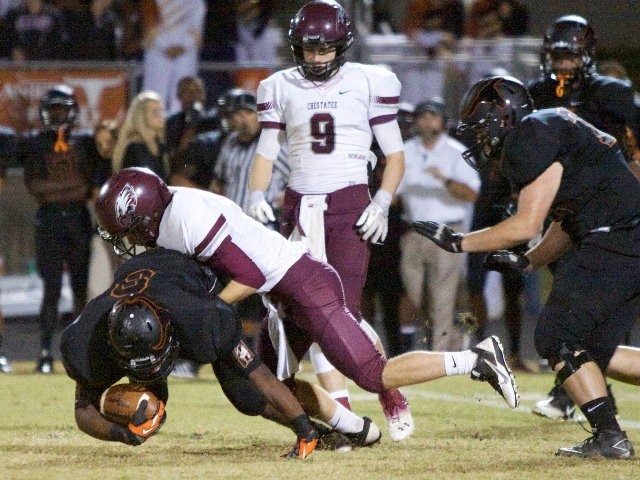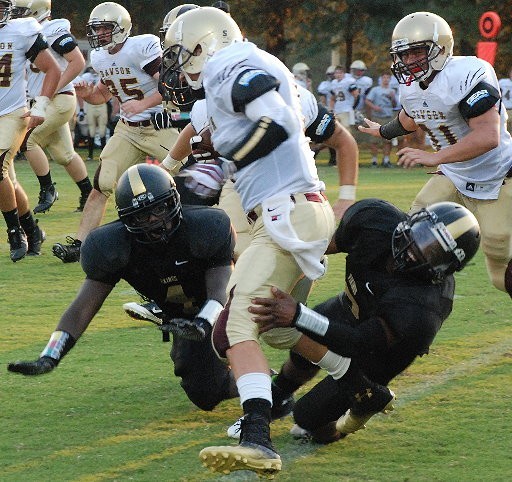 http://accesswdun.com/article/2013/12/269013