SUWANEE -- In 2007, second-year head coach Bob Sphire guided North Gwinnett practically out of nowhere to its first-ever state championship game.
Six years later, Sphire and the Bulldogs are headed back to the title game. As far as Sphire is concerned, 2007 might as well have happened in an alternate universe.
"That was a long time ago it seems and honestly I was still learning who the power teams were and still trying to get a handle on just how good football is in Georgia," Sphire recalled this week as his team prepares to take on cross-county and Region 7-AAAAAA arch-rival Norcross Saturday in the Class AAAAAA title game at the Georgia Dome. Kickoff is slated for 8:30 p.m.
"North Gwinnett had not been a high-level team up to that point so it was kind of new to everyone around here. We were a little overwhelmed," he said. "The interesting thing to me was thinking 'we're playing a title game on someone else's home field.' I thought that was kind of crazy. I had never seen that anywhere else I had been. I like the way we do it now a lot better."
The Bulldogs lost that title game, 34-6, in Valdosta to a Lowndes County team that was finishing off its third title in four years. Now, they will get a crack at the defending Class AAAAAA champion Blue Devils. Only this time, the Bulldogs will have a familiarity and an understanding of the situation.
North Gwinnett (13-1) knocked off Norcross (12-2) in the Region 7-AAAAAA opener, 36-17, nearly three months ago to the day. The Bulldogs also have won five of the last six meetings between the two county foes.
Of course, all of that means a lot, right?
"That was 11 games ago, almost a whole season," Sphire said. "Neither team is what they were then so I don't really think that anything that happened in that game will have a bearing on this one. We've played them so many times it just seems like another game with them, really.
"But we understand what is at stake. I feel like we have a much better chance to bring home the title this time around just because we understand a little better and the kids have had a lot of success while they've been here. That 2007 group was still getting used to the success."
The current senior collection of Bulldogs has been successful winning 45 games so far in their four years. They have also contributed to the graying of Sphire's head, but at the same time have provided some of the most memorable games of the season in northeast Georgia.
In a critical early game in Region 7-AAAAAA, the Bulldogs, ranked No. 1 at the time, trailed Mill Creek by 19 points with just over six minutes left. No problem. Three defensive stops and three touchdowns later they completed a 22-point rally to win 50-47.
Every playoff game has been on the road. And, they have trailed in every one of them.
They trailed 10-0 to Milton in the opening round but scored 34 unanswered to get the win. They got a Michael D'Angola field goal with 11 seconds left to take out unbeaten Archer in the second round and then got two late touchdowns in the fourth quarter to rally past Hillgrove. Last week, they fell behind 7-0 to McEachern on the second play of the game but answered with 21 straight points and held on for a 27-21 victory to send them to the championship game.
"We have had a brutal playoff schedule," Sphire said. "The (Region) 8-AAAAAA champion, Hillgrove and McEachern out of Cobb County, and Milton was a very tough opening round game. We have not had an easy game. Every game seemed to hang in the balance."
That may bode well for the Bulldogs, who do not seemed fazed at all when adversity strikes early, and or, often. Norcross, however, seems back in championship form since its loss to North Gwinnett.
The Blue Devils have won 11 straight and have put up some eye-popping numbers. They have averaged 33 points a game behind quarterback A.J. Bush and Myles Autry and have yielded just 94 total points (8.5 ppg) on defense, including holding six teams to seven points or less with two shutouts, during the win streak.
North Gwinnett, meanwhile, has had a serious bend-but-don't-break attitude on defense. The Bulldogs have allowed 94 points in the playoffs (23.5 ppg) but they have been tough in the fourth quarter allowing just one touchdown in the final 12 minutes during the playoffs.
"Actually, our defense has played very well I think," Sphire said. "We played some very good offensive teams and when the game was on the line and we needed a stop, the defense gave us one. They may be a little over-looked because of the numbers. There is no quit in these guys and they do whatever they have to do to win."
Of course, the usual suspects of any football game -- turnovers, special teams, penalties -- will determine who brings the Class AAAAAA trophy back to Gwinnett County. Or does it?
The Bulldogs had four turnovers last week and somehow managed to leave Powder Springs with a win.
"Those things usually decide the outcomes of game because most of the time they happen at critical points or plays of the game," Sphire said. "It's cliche I know, but it usually works out that way. Last week, winning a game like that with as many mistakes as we made, it's unheard of. I wouldn't want to tempt that for a second week in a row, especially against a team like Norcross.
"We don't need to play a perfect game, which isn't possible in high school football anyway. We just need to make plays at key times and win those mistake battles."
NOTES: Senior quarterback Hayden Sphire returned to the lineup in the Milton game and is nearly back to the form he showed early in the season. He now has 2,452 yards passing with 32 touchdowns and just 10 interceptions for the season. He is completing right at 60 percent of his passes. . .RB C.J. Leggett had the game of his career last week rushing for 289 yards and two touchdowns in the semifinal win. He now has 1,628 yards and 23 TDs and is averaging 6.49 ypc on the season. . .The Bulldogs have shown big-play capability all season and have three receivers (Nate Brown, 57-994, 17.44 ypc, 20 TDs; Almonzo Brown, 29-499, 17.21 ypc, 8 TDs; Caleb Scott, 67-1,006, 15.02 ypc, 9 TDs) averaging more than 15 yards a catch.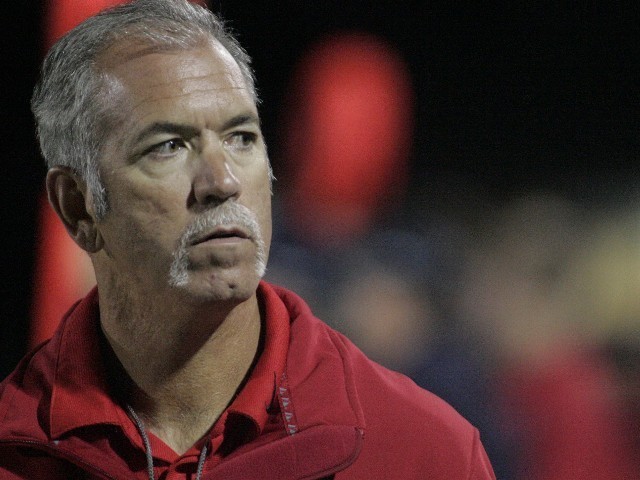 http://accesswdun.com/article/2013/12/268794