GAINESVILLE - In a room filled with pro-life supporters, Carol Everett, a woman who had once helped provide for 35,000 pregnancy terminations in the Dallas, Texas area, stepped to the microphone.
The audience listened intently as she explained that her "commission" for each abortion that she arranged was $25.00. In fact, she was on target to make $260,000 in 1983 when the bottom fell out of her business.
No, it wasn't the economy. No, it wasn't a frivolous lawsuit. It was something much more profound than that.
She explained to the approximately 400 guests at the annual Gainesville Care Center Banquet Fundraiser being held in the First Baptist Church banquet hall that, "... we were planning to open five clinics but some problems arose between the partners."
Everett says they decided to call in a business consultant and work with him for thirty days. It turns out this man was a preacher. He told Everett that God had sent him because there was someone in there (our clinics) that the Lord wanted out.
"It was me," Everett declared. Twenty-seven days after he first began meeting with the group, Everett left.
Today Everett runs the Heidi Group which she founded in 1995. Heidi Group is a confederation of inner-city crisis pregnancy centers named after one of Everett's own children that she aborted in 1973.
Everett's commitment today is to safeguard the health of women and their babies all over this nation. She is a much-sought-after speaker to men and women who have experienced a pregnancy loss. Her aim is to offer a message of healing and hope.
Her message was effective.
Charles and Barbara McKay of Cleveland, longtime supporters of the Care Center, said, "Tonight's banquet was about life and death."
Seated at a table nearby was Elver Davis of Flowery Branch. Davis had never heard of the Care Center until Dave and Karen Channell invited Elver as their guest several weeks ago. "I did not know the Gainesville Care Center existed. Now I support what they do wholeheartedly!", she beamed.
Everett's life story is detailed in the book, Blood Money â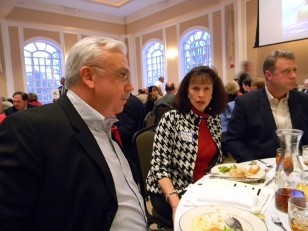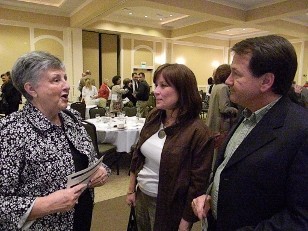 http://accesswdun.com/article/2010/3/227911