GAINESVILLE - The speaker at the opening session of this year's Great Decisions series, sponsored by North Georgia College and State University, said Monday night U.S.-China relations are better than many people think.
The speaker was was Dr. Chris Jespersen, Professor of History and the Dean of the School of Arts and Letters at NGCSU. About 70 people turned out for the forum which was held at the Gainesville Civic Center.
"Great Decisions" is an annual program produced by the Foreign Policy Association of Washington, D.C., and offers participants the opportunity to explore global issues and the politics that affect our world. The FPA is a non-profit, non-partisan organization.
Jesperson spoke from his own personal experiences in traveling to China and from his extensive study of current events. His position is that relations between the U.S. and China are not nearly as negative as many would suppose.
He feels that because China is so heavily invested in our economy, and because of the overall positive image that most Chinese have of the United States, China wants America to do well. Our success bodes well for them. â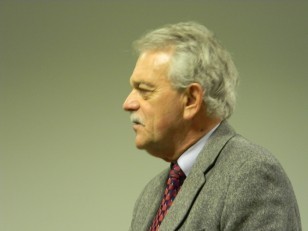 http://accesswdun.com/article/2010/3/227814