HAMPTON, Ga. - Last week's O'Reilly Auto Parts Friday Night Drags – held on Wednesday night for a special July 4 show – featured action on Atlanta Motor Speedway's pit road drag strip, as well as action in the sky with a large fireworks display.
On the track, Vincent Varela of Jonesboro, Georgia, scored the win in the Summit Racing Equipment Sportsman division. Varela, in his 1979 Mazda RX7, collected the final round victory off a red-light by Jon Stoval and his 2006 Dodge Viper.
"Just trimming that tree down," said Varela when asked about his success in the early rounds to advance to the final. "It's the right set up. One-hundred, eighty-nine cubic inches against big blocks and small blocks – you can't go wrong."
For Varela, it was his first final round victory of the season in his second appearance of the season at Friday Night Drags in the Sportsman division.
Other notable winners include Doug Ragan in his 1993 Firebird collecting the final round victory in the QuikTrip Pro division. Making his first appearance at Friday Night Drags this season, Dayquan Demerite dominated the Diamond Resorts Factory Street divison as he mowed down five competitors on his way to a final round victory over Eric Samples in and his 2018 Ford Mustang.
Earlier in the night, the Super Pro division was in the spotlight, as the Peach Pass Burnout Zone pitted competitors against one another in a winner-take-all tire smoking burnout competition before they took off down the strip.
Working in a new engine helped Cliff Waters rise to the top of his division for the first round smoke screen he created behind the wheel of his 1985 Ford Ranger.
"This was a new motor so we had to get some heat into it and everything," explained Waters. "It was kind of a good deal to win it because it was somewhat surprising."
Atlanta Motor Speedway's O'Reilly Auto Parts Friday Night Drags returns to the pit lane drag strip on Friday, July 13 for the Southeast Gassers Association Nostalgia Night.
For more information, visit AtlantaMotorSpeedway.com.
Atlanta Motor Speedway – Hampton, GA
Friday Night Drags – July 4, 2018
Super Pro: Tony Byrd – 1986 Ford Thunderbird
Pro: Doug Ragan – 1993 Firebird
Street Outlaw: Ross Cole – 1972 Chevrolet Camaro
Sportsman: Vincent Varela – 1979 Mazda RX7
New Edge: James Walker – 2016 Dodge Charger
Street Performer: Brandon Sampler – 1995 Chevrolet S10
Domestic: Andrew Morgan – 1987 Ford Mustang
Street Modified: Kelly Morgan – 1968 Ford Mustang
Factory Street: Dayquan Demerite – 2017 Chevrolet Camaro
Diesel Truck: Taylor Wilder – 1994 Dodge Ram
Truck: Ed Blandford – 1968 Ford F100
Tuner: Shane Kirkland – 1983 Datsun 280ZX
Sport Compact: Tyler Hatchett – 1991 Honda CRX
Super Bike: Graham Mayo – 2007 Hayausa
Sport Bike: Jy'rec Givens – 2006 Suzuki GSXR 1000
Motorcycle: Avery Leslie, Jr. – 2009 Kawasaki Ninja 600r
ATV: Rob Allsop – Yamaha
Peach Pass Burnout Zone: – Cliff Waters – 1985 Ford Ranger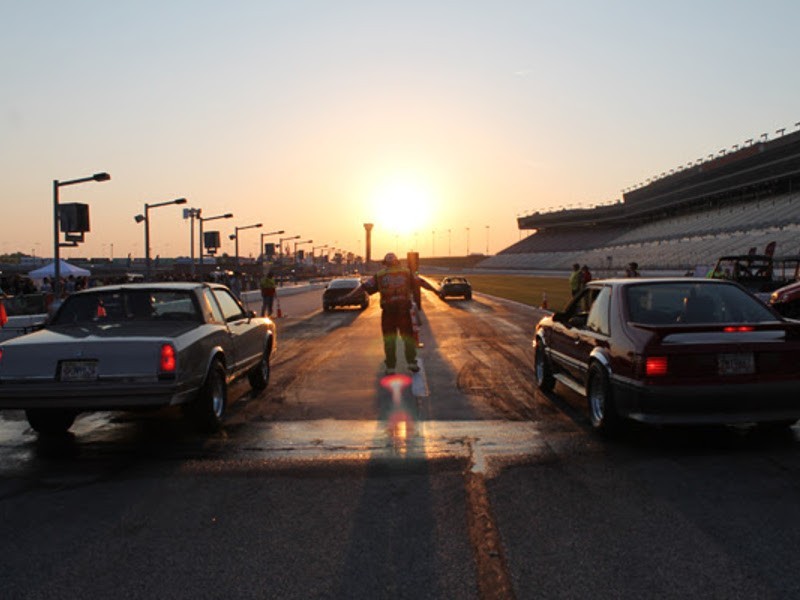 http://accesswdun.com/article/2018/7/690850/varela-scores-friday-drags-july-4-sportsman-win-at-ams