FLOWERY BRANCH – Flowery Branch leaders proudly showed off their new City Hall complex to the South Hall Business Coalition Tuesday morning, but it became obvious as City Manager Bill Andrew spoke that the new structure is just the "tip of the iceberg" in terms of the city's increasing presence in southern Hall County.
It began subtly as Andrew told SHBC members of development plans the city is in the process of negotiating. "Some of it, unfortunately, I can't quite talk about yet because it's still kind of in process, but we've got some things that are really exciting that may be coming out soon."
Andrew described the new city hall complex as, "a big component for trying to redevelop and create a new center for downtown."
"Our plan has a lot of on-street parking," Andrew said of the overall rehab of the dated town center. "Just building this site here created 57 spots…and we're trying to incorporate parking on every street that we redevelop."
Andrew said development plans for the city include enhancing Lake Lanier connectivity.
"We have a 5-acre park which we lease from the Corps of Engineers down there and then we have the marina," Andrew said of property less than a mile from city hall.
"We want to try and encourage people to go down that way…so we've put together…a plan on how we can have some street improvements" and the parking that goes with all street redevelopment.
"The lake is closer to our downtown than any other town or any other city on Lake Lanier at all," Andrew said. "So we really want to try to pull that energy from the lake here. We want to maybe have free bikes that you could take…and ride a bike into town, do some shopping, have a couple of drinks, whatever, and go back."
But downtown development plans are only as viable as is the willingness of developers to invest and buyers to spend; that seems to be the case according to Andrew.
"The big thing that's been happening the last few months, and we've kind of shocked by it, is the amount of people wanting to build and live in homes here."
To illustrate Andrew pointed to new subdivision Harbour Lights, originally approved for townhouses but recently rezoned to allow for 86 single family homes. Andrew said the developer thought it would take three years to construct and sell all 86 homes. "It ended up taking (just) months. He could not build them fast enough."
Other developers, Andrew explained, "…were shocked at how fast things were selling…and now they've all got their own subdivisions they are creating."
"We're also using Tax Allocation District (TAD) funds to help these developers. If they're putting in a sidewalk we want to put in a better sidewalk; if they're putting in lighting we want to put in better lighting; if they're putting in landscaping we want to put in better landscaping." Andrew said there are four planned subdivisions within the TAD funding area.
"We're going to have the ability to ride a bike or maybe even a golf cart down into town. We'll have golf cart parking and chargers."
"When you add all this together we're looking at…the possibility of 3000 people moving into the city within the next five years or so, maybe less."
As to challenges facing the city's future growth, Andrew said as Flowery Branch grows he wants to be careful to avoid getting too near to Buford's rapid expansion.
"We have an 'agreement' with Buford to where they're not really supposed to come any further north…it's our understanding that Buford is not supposed to annex any further north. It wouldn't make any sense for us to compete against each other."
Another consideration, Andrew mentioned, is sewer treatment capacity. "It has the capacity to handle all the development that we have on the books now, but we're working on an expansion plan with all this happening."
Don't blink or you'll miss something new happening in the one-time sleepy community of Flowery Branch.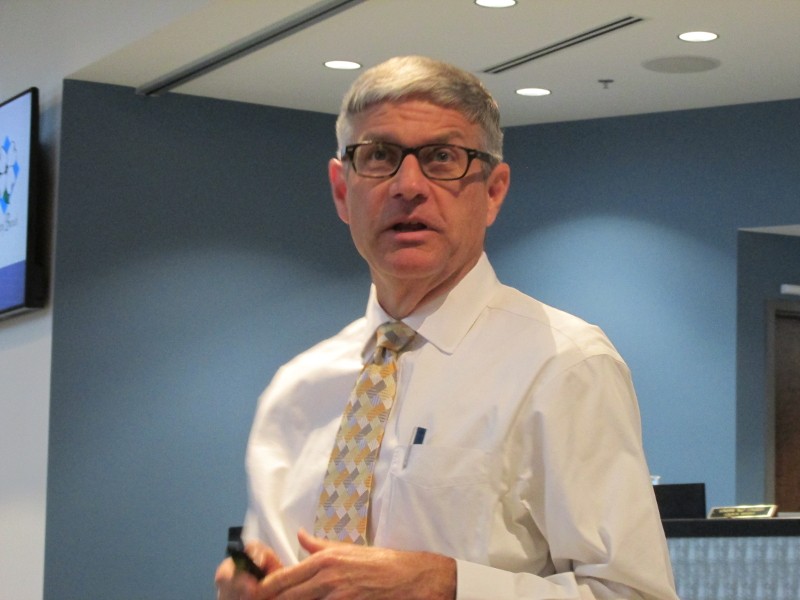 http://accesswdun.com/article/2018/5/670882/flowery-branch-showcases-its-growth-and-growing-plans