Dawson County Emergency Services Battalion Chief Jason Dooley was among 14 chiefs from around the state who recently received Georgia Fire Chief Certification from the Georgia Association of Fire Chiefs.
The program is divided into three categories of certifications: the Georgia Volunteer Fire Chief Certification, Georgia Chief Fire Officer Certification, and the Georgia Fire Chief Certification.
The 14 chiefs who received new certification join 79 others who already hold certification. Certification applicants self-apply and must meet several pre-requisites to qualify, including serving as a battalion chief or division supervisor.
Dooley has been employed with DCES since 2007.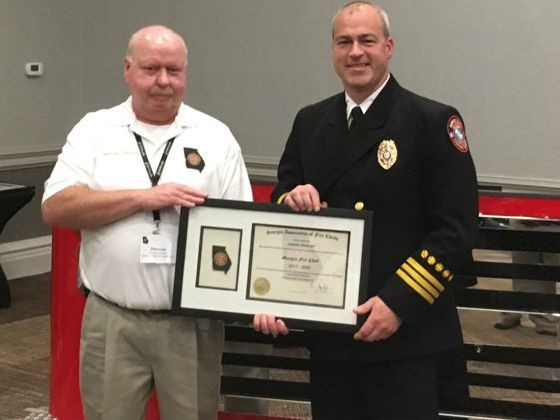 http://accesswdun.com/article/2018/4/659876/dawson-countys-dooley-receives-georgia-fire-chief-certification