The Oakwood City Council held a first reading of a last minute addition to Monday's agenda, striking a resolution from the agenda and instead talking about a health and safety ordinance.
The ordinance, if passed, would allow the city council to handle code enforcement and board of health and regulations, while working closely with Hall County. This process would allow Oakwood to operate similarly to unincorporated Hall County, bringing code enforcement violations through municipal court instead of state court.
"I think the Quality Inn issue brought this to light," said City Manager Stan Brown. "We have a few other businesses around town I know the health department sometimes struggles to get in compliance on, so it will just give us more teeth."
The ordinance was discussed first at a work session Friday.
While Hall County has already moved to this method in the unincorporated areas, other cities in the area are following suit, according to Brown. A representative from Hall County Code Enforcement was present at the meeting for questions, but the council had none.
The council also took a look at the existing flood plane ordinance, with a public hearing on that ordinance scheduled for next month, and looked at more local control over fireworks regulation.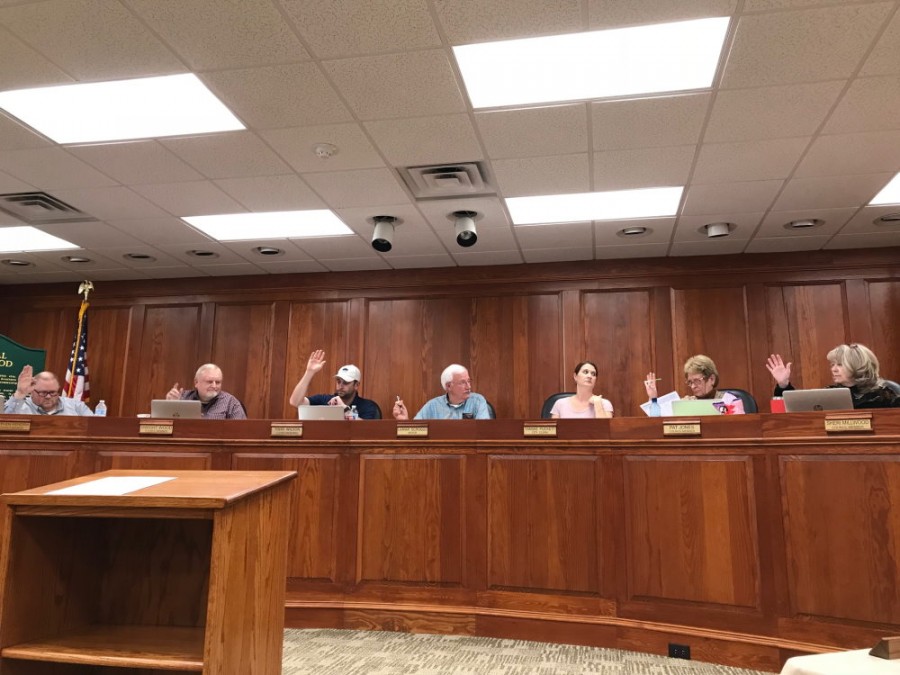 http://accesswdun.com/article/2018/2/636513/oakwood-city-council-aims-to-take-control-of-health-safety-code-enforcement