GAINESVILLE – News about new ways for local leaders to fund much-needed traffic projects has a way of catching their attention.
Such was the case Friday morning as representatives from Hall County and its municipalities listened attentively to Clint Mueller, Legislative Director of the Association of County Commissioners of Georgia (ACCG), speak about a new funding mechanism that took effect July 1, 2017, and is the result of House Bill 170, the Transportation Funding Act of 2015.
Mueller's presentation was part of the Gainesville-Hall Metropolitan Planning Organization's (GHMPO) annual retreat held at the Hall County Government Center.
"The key thing about Single County TSPLOST (Transportation Special Purpose Local Option Sales Tax)," Mueller said, "outside of the metro Atlanta area, which had access to this earlier than everybody else, for the rest of the state this is the first year everybody else has had access to it."
Mueller said that all 159 counties in Georgia could now, following voter approval in a referendum, collect up to one penny in sales tax revenue for transportation-related use provided certain conditions were first met.
"The counties that are moving forward on this, November of this year will be the first referendums to take place for the Single County TSPLOST," Mueller said.
And while Hall County seems to meet most of the criteria for seeking the sales tax revenues, it was not listed among the counties going forth on the measure.
(Counties in the process of seeking voter approval to implement TSPLOST include: Bulloch, Clark, Colquitt, Dade, Decatur, Haralson, Putnam, Spalding and Walker.)
Hall County Planning Director Srikanth Yamala said, "We as a community need to gather this information, digest it and see what's best…"
That "wait-and-see" approach might be the county's position at the moment, but Yamala said the transportation needs are there.
He said he feels Hall County is a good place for a TSPLOST to be enacted. "Especially given Gainesville; it's more of a destination if you look at it from economic development, employment, medical facilities, tourism. There are a lot of people coming into Gainesville on a daily basis."
"The folks that visit us could also help provide additional revenue towards the roads that they would be using," Yamala added.
Mueller went on to say that another opportunity available through HB170 is for several counties within a region, or all the counties within a region, to jointly seek TSPLOST authority.
At present Georgia is divided into twelve regions; three of those regions have a regional TSPLOST in place: the River Valley Region, the Central Savannah River Region and the Heart of Georgia Altamaha Region. Two more regions are planning May, 2018, referendums to join that group: the Middle Georgia Region and the Southern Region.
Mueller said TSPLOST authority cannot be redundant. "Clearly the law says if a regional (TSPLOST) one is in place, none of the counties within the region during the ten year period can do a single county (TSPLOST). They are prohibited."
Single County TSPLOST has a five year maximum term; Regional TSPLOST has a ten year maximum term.
As Hall County leaders consider their options regarding TSPLOST involvement, Yamala said it probably would be at least a year before the county jumps in, if they decide that is the best course of action to take.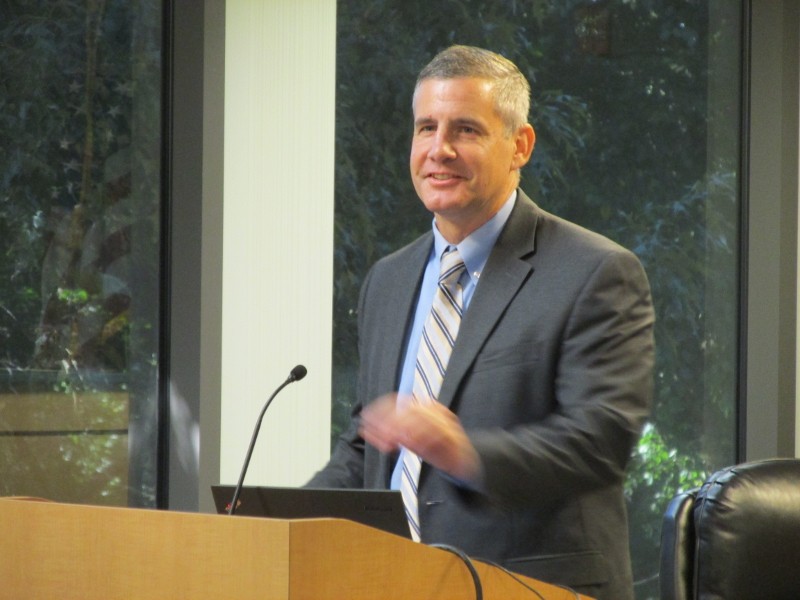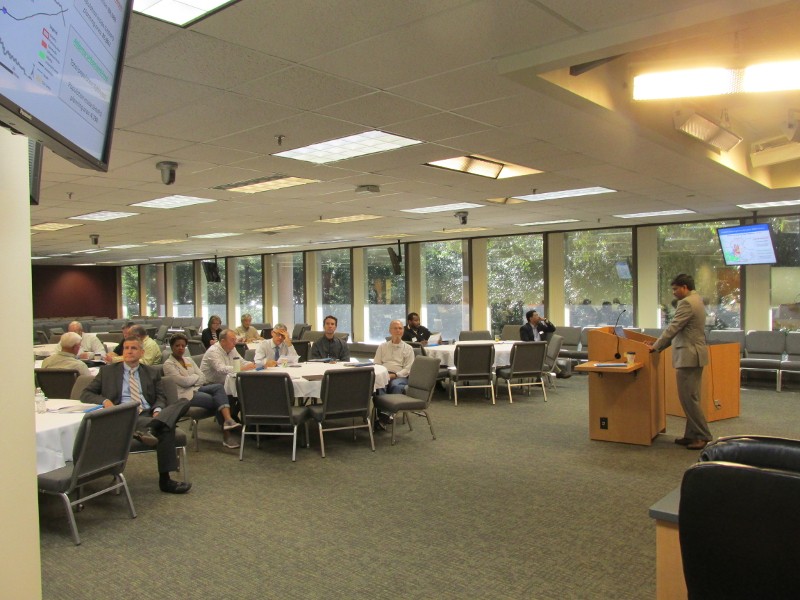 http://accesswdun.com/article/2017/9/580126/tsplost-now-an-option-for-hall-county